ABOUT THE EVENT
East Africa's premier International Food, Kitchen & Hospitality exhibition to host Exhibitors from over 26 countries
Kenya's premier Food exhibition returns to Nairobi from 9 - 11 June, 2022. FOOD & KITCHEN AFRICA 2022 will showcase top products, equipment and machinery presented by exhibitors from over 26 countries.
Building on the success of previous events, the FOOD & KITCHEN AFRICA 2022 just gets bigger and better. Also contributing is the recognition of Kenya as one of the major access point in Africa and the huge volume of imports in the country for its own consumption for over 40 million consumers. Last year, Kenya imported goods valued at $200 million and re-exported goods worth $520 million.
Read More
2019 HIGHLIGHTS
22nd FOOD & KITCHEN AFRICA 2019 was inaugurated at the Kenyatta International Convention Centre (KICC) in Nairobi by Mr. Roy Otieno, Ministry of Industry, Trade and Cooperatives, Government of Kenya. The multi-industry trade event introduced top products, equipment and machinery presented by exhibitors from over 26 countries.The event hosted various dignitaries including ambassadors, high commissioner and trade representatives from over 13 countries namely Germany, Russia, Sri Lanka, Nigeria, Thailand, Philippines, Spain, Iran andBelarus.
Read More
Please Select an Option
Exhibiting

Visiting

Information
Prime Exhibitors
HYPNO
HYPNO Energy Drink is produced by Baran Foods, Istanbul Turkey. Our group of companies has been trading, import & exporting textiles for past twenty years.
ARTIN GROUP
ARTIN GROUP is privately-owned international manufacturing, trading, and distribution company our management has many years of experience in the fields of importing.
DINDA FOODS
Dinda Foods is a contemporary brand with a portfolio that covers almost every category of food, providing great quality products for the whole family.
Sponsors & Partners
Supporting Partner
Testimonials
Mete Hizal,
Exhibition Stand Manager - AKUAKARE AQUACULTURE EQUIPMENT LTD., Turkey
A Very Impressive Exhibition that enable us to showcase our Company & our products to Potential buyers in the Food & Beverage Industry.
Mahmoud Alshazly,
Executive Manager - AWAEL FOOD INDUSTRIES COMPANY, Egypt
FOOD & KITCHEN is well Planned and Organized, I am very impressed with the exhibitor and their showcasing of products. I got some good idea for improvement.
Nikhil Kumar,
Exhibition Stand Manager - KOHINOOR FOODS LIMITED., India
Well attended & participated exhibition. We were fully engaged with a multitude of customers. The stalls were full of people. My thumbs up to Expogroup!!!
Exhibition Stand Manager,
HONICOMB GROUP LTD., Estonia
This is one of the reputed exhibitions where the visitors are more focused and decision makers come. This exhibition attracts good number of visitors from our growing markets - beverage, ready-to-eat and snacks. We look forward for our participation at Kenya next year as it's a major market for us.
Concurrent Event
The largest international trade exhibition in Africa for multi-sector products, equipment and machinery, will take place in Nairobi, Kenya at the Sarit Expo Centre from 9 - 11 June, with record breaking numbers. . .
Read More
Upcoming in Tanzania
The 23rd FOOD & KITCHEN 2022 - International Trade Exhibition on Food & Kitchen is the largest trade event held annually in Tanzania, concurrently held with East Africa Trade Exhibition (EAITE). The exhibition attracts exhibitors from more than 20 countries and visitors from all over East & Central Africa, thus giving exhibitors an excellent opportunity to explore several countries in one time...
Read More
News
Industry News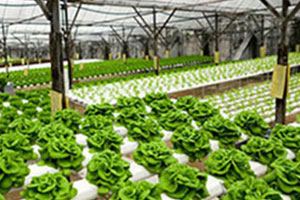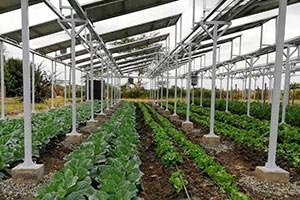 See More >>