Posted on :Tuesday , 29th March 2022
Solar panels have been used to introduce a new technique aimed at increasing crop yield in Kenya.
After a year-long study partnership between the University of Sheffield, World Agroforestry, and Latia Agri-business Center, the agrivoltaics technology, which involves capturing energy from the sun twice through the use of solar panels, was inaugurated at Isinya, Kajiado County.. . .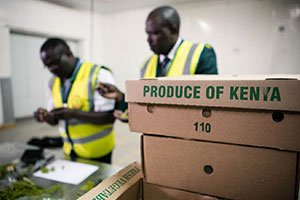 Posted on :Wednesday , 29th December 2021
Kenya's horticulture export revenues increased by 6.4 percent to Ksh 8.7 billion (US$77 million) in the 11 months to November 2021, owing to increased demand for Kenyan produce on the global market as export destinations continue to relax in Covid-19 stipulations.
Kenya earned Ksh145.4 billion (US$1.29 billion) for the period under review, up from Ksh136.7 billion (US$1.2 bil. . .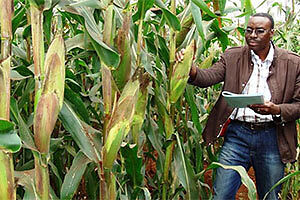 Posted on :Friday , 26th November 2021
ADAPTA, Africa's first climate adaptation credit facility for agriculture, was started in Kenya with support from the Bill and Melinda Gates Foundation of USD 1.5 million for Phase I.
ADAPTA will create and test a cutting-edge loan underwriting platform that blends agricultural technology and climate-smart agriculture.
To unlock finance for farmers and Agri. . .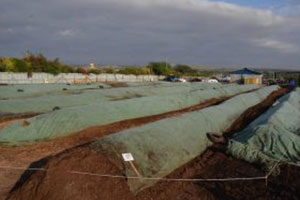 Posted on :Monday , 25th October 2021
A new investor is interested in Sanergy. The U.S. Company is promoting an innovative approach to the circular economy in developing countries, including Kenya. The Japan International Cooperation Agency (Jica) is investing $2.5 million in Sanergy's capital.
This equity investment will enable Sanergy to provide more fertilizer for agriculture and insect prot. . .
Please Select an Option
Exhibiting

Visiting

Information