OMNIA GROUP SRL TO EXHIBIT AT THE PRESTIGIOUS 23RD FOOD & KITCHEN EXPO KENYA 2022 TO PENETRATE INTO AFRICAN REGION
Posted on :Tuesday , 24th May 2022
Spreading the Italian taste around the world is the goal of Luscioux - Omnia Group S.r.l., an Italian family-run company founded in 1992. Luscioux produces roasted coffee in beans, ground and in capsules and specialty sweets, the result of the processing of almond fruit, pistachios and Sicilian hazelnuts. The delights of Luscioux include: soft spreads, almond pastes, pralines, martorana fruit, panettone and much more. If they have raised your curiosity please visit their Stand 138E at the 23RD FOOD & KITCHEN KENYA 2022
. . .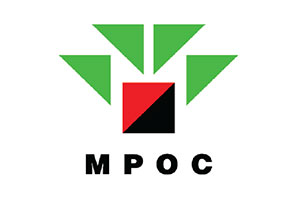 23RD FOOD & KITCHEN EXPO KENYA WELCOMES MALAYSIAN PALM OIL COUNCIL (MPOC) ON BOARD TO EXPLORE THE UNTAPPED OPPPORTUNITIES OF THE AFRICAN MARKET
Posted on :Friday , 13th May 2022
Malaysian Palm Oil Council (MPOC) mission is to promote the market expansion of Malaysian palm oil and its products by enhancing the image of palm oil and creating better acceptance of palm oil through awareness of various technological and economic advantages (techno-economic advantages) and environmental sustainability. If they have raised your curiosity please visit their Stand at 23RD FOOD & KITCHEN KENYA 2022.
. . .