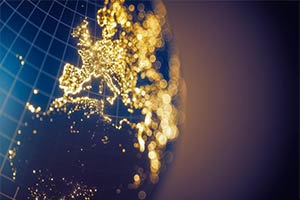 Posted on :Monday , 29th April 2019
Tanzania inaugurated an international gold trading centre which is the first in East Africa.

The centre is specially to encourage mineral trade, discourage smuggling of minerals, and make sure that businesses pay their levies to the government. The trading centre is located in the gold-rich region of Geita that produces over 40 percent of the gold exported from the country.

Simon Msanjila, Permanent Secretary in the Ministry of Minerals has disclosed that the country is at an advanced stage of establishing more of the government-controlled mineral trading hubs.

The centres will be ready by the end of June, and almost all regions have started procedures for the establishment of mineral markets, including allotment of sites and buildings to be used for trade.

According to Robert Gabriel, who is the Geita Regional Commissioner, each of the five districts in the region will have one gold collection hub for small-scale miners, and two banks where gold trading will be taking place.

The establishment of a gold trading centre is part of a broader reform strategy introduced by President John Magufuli to make sure that Tanzania restrics smuggling of the precious commodity and takes the lead in the international gold business.

President Magufuli said, "We are not profiting from our gold as we should."

In 2017, President Magufuli ordered the military to construct a 24 kilometre perimeter wall surrounding the Tanzanite mines in Manyara Region, to restrict smuggling of the rare gemstone.
Further, he gave a 30-day ultimatum for installation of surveillance cameras around the Tanzanite mines.

The fencing off of the mines has reportedly seen the country record grew revenues from sales of tanzanite. As at September 2018, tanzanite revenues rose to $461,000 from a low of $74,000 recorded in January 2015.

Tanzania's mineral wealth includes gold, tin, nickel, iron, copper, zinc, lead, diamonds and uranium.

Its gemstones are varied, including tanzanite, coal and industrial minerals such as soda, kaolin, gypsum, phosphate and dimension stones.

Prime Minister Kassim Majaliwa, who launched the initiative, said, "The move is to "make sure that all limitations in the mineral trade chain are removed and encourage the industry to benefit Tanzanians individually and nationally."