Posted on :Friday , 4th November 2022
President Samia Suluhu Hassan and her Democratic Republic of the Congo (DRC) counterpart, Félix Tshisekedi, have agreed to collaborate in a number of areas to boost bilateral trade.
Tanzania and the DRC intend to collaborate in a variety of areas, including trade, investment, infrastructure, finance, energy, education, defence, security, and immigration.
&n. . .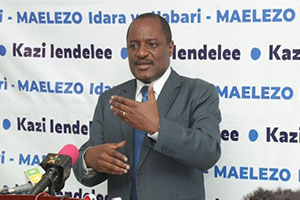 Posted on :Thursday , 25th August 2022
In the upcoming years, six strategic investors will invest a combined $1.1 billion as the government ramps up its investment promotion campaign, supported by pro-business and economic diplomacy initiatives.
This occurs at the same time as Tanzania Investment Centre (TIC) is proud to have increased the number of investment projects by 14.6% in the fiscal year 2021â€. . .