Posted on :Tuesday , 4th May 2021
Tanzanian President Samia Suluhu Hassan is scheduled to arrive in Kenya for a two-day State Visit on Tuesday, May 4th.
On the same day, Kenyan President Uhuru Kenyatta will welcome her to State House in Nairobi.
During her visit, Samia will address the joint houses of Kenyan Parliament, according to Tanzanian government spokesperson Gerson Msigwa.
&nb. . .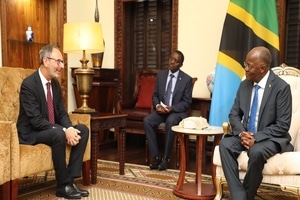 Posted on :Friday , 5th March 2021
The European Union and Tanzania's government signed an agreement yesterday to fund the implementation of six projects aimed at fostering economic growth and improving people's lives.
According to information released after the signing of the deal, the government will collect grants totaling 111.5 million euros (Sh307.9 billion) for programs to be undertaken in both Tanzania M. . .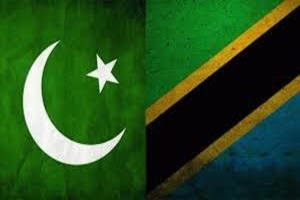 Posted on :Friday , 8th January 2021
Two Memorandum of Understanding (MoUs) have been signed by Pakistan and Tanzania, including bilateral political meetings between the foreign ministries of the two countries and the creation of a Joint Commission on Economic Cooperation.
During the meeting in Dar es Salaam between Pakistan's High Commissioner for Tanzania Muhammad Saleem and Dr Palamagamba John Aidan Mwaluko K. . .