Posted on :Thursday , 26th November 2020
The US Embassy in Dar es Salaam said it is keen to draw more investors to the region.
The change came when Mr Ken Walsh, Chief Commercial Officer of the Embassy, visited the Tanzania Investment Center (TIC) last week and called for improved cooperation between the two.
Mr. Walsh, who had talks with Dr. Maduhu Kazi, Executive Director of the Center, shared h. . .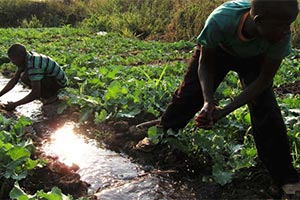 Posted on :Thursday , 30th July 2020
An African Development Bank project to enhance market infrastructure, value addition and rural finance (MIVARF) in Tanzania produced highly satisfactory results, according to a report released by the project team. The project, rolled out in the country between 2012 and 2017 increased the incomes of rural producers and traders threefold.
With $56.8 million in funding from the . . .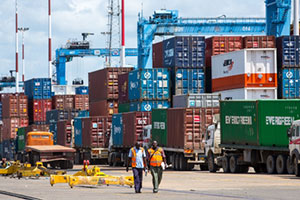 Posted on :Monday , 9th March 2020
The AfCFTA, which is the biggest trading bloc in the world after the WTO, is conceived to bring together Africa's 55 countries into a single market of 1.3 billion people with an annual economic output of over $3.4 trillion.
That will drive industrialisation, the UN Economic Commission for Africa (UNECA).
Officials must ensure that businesses can move goods . . .