Posted on :Tuesday , 23rd August 2022
The East African Community (EAC) exported services worth $12.9 billion in 2019 against $933.6 billion worth of imports.
The outbreak of Covid-19 and its resultant impact on trade, notwithstanding, trade in services has contributed immensely to the region's recovery.
This was revealed by the East African Business Council (EABC) executive director John Bosco Kalisa during a high level. . .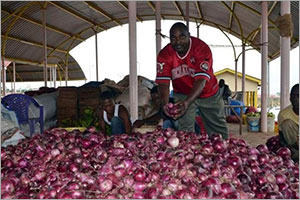 Posted on :Tuesday , 5th July 2022
Trade between Kenya and Tanzania extended its run as the fastest-growing in the region in the three months to March, reinforcing the gains of the ongoing elimination of non-tariff barriers.
Data by the Kenya National Bureau of Statistics (KNBS) show that the pace of growth in both the import and export trade extended an impressive run since last year.
This has seen the performance d. . .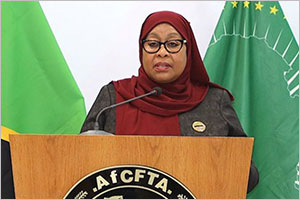 Posted on :Thursday , 26th May 2022
Tanzania is ready for regional integration and is in the process of completing road and railway networks with the goal of linking neighbouring countries,
hence contributing to continental integration efforts, President Samia Suluhu Hassan has said.
Connecting Africa
However, the country will need more external funding to finance the construction of the next. . .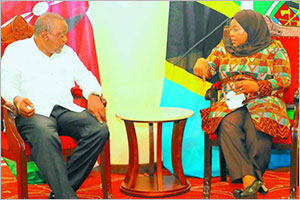 Posted on :Wednesday , 11th May 2022
Tanzania has become the largest source market for Kenya on the continent after overtaking South Africa, partly on the back of increased orders of maize and rice by millers.
Official trade statistics show expenditure on goods trucked from Tanzania nearly doubled last year to Sh54.47 billion from Sh27.88 billion the year before.
The 95.38 percent, or Sh26.59 . . .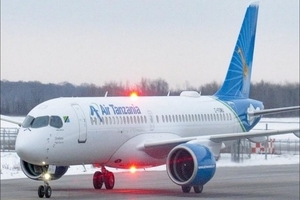 Posted on :Wednesday , 13th April 2022
Air Tanzania Company Limited (ATCL) is nearing completion on cooperation agreements with Emirates and KLM Royal Dutch Airlines, which will allow customers to travel to locations in the United States and Europe.
The national carrier also stated that it was nearing the end of discussions with China's aviation authorities over a similar arrangement.
"These fir. . .
Please Select an Option
Exhibiting

Visiting

Information