Posted on :Friday , 11th August 2017
Construction has begun on a 70-floor ultramodern twin tower building in Kenya's capital, Nairobi.
On completion, the 300-meter-tall skyscraper, known as the "Pinnacle," will become Africa's tallest building, beating the current holder, the 223-meter-tall Carlton Center in Johannesburg.
The $200 million pro. . .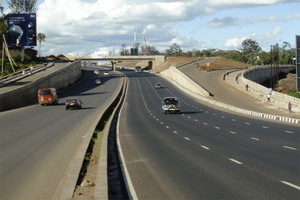 Posted on :Friday , 11th August 2017
Bechtel has won a major project to build and important highway link in Kenya. This will be the first long stretch of high-speed expressway in Kenya and will connect the capital, Nairobi, with the country's main port, Mombasa. The project for the 473km connection is being supported with financing from US and UK sources. Once the new route is open to traffic, journeys between Nairobi . . .