Posted on :Wednesday , 7th December 2016
East African countries are closer to an agreement that could boost motorcycle assembly in the region. The EAC Secretariat has appointed a team of experts from each member state to develop a proposal that will promote value addition and motorcycle assembly in the region.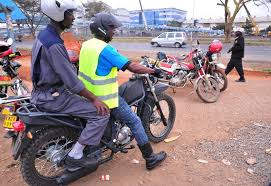 Posted on :Tuesday , 6th December 2016
Online taxi hailing app Mondo Ride has launched a service that allows its customers to request for motorcycles, seeking to cash in on their growing popularity due to their ability to manoeuvre through traffic.