Posted on :Friday , 24th March 2017
Garissa — Many Kenyan livestock keepers are losing their animals to drought - but some are staying afloat by using solar-powered pumps and growing vegetables
At the only borehole with water for miles around, the troughs are under siege in Saretho village as hundreds of camels, cattle, sheep and goats await their turn.
On the othe. . .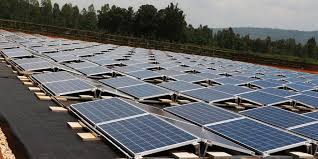 Posted on :Friday , 24th March 2017
Lamu and Tana River are among 14 energy "underserved" counties set to benefit from a Sh15.9 billion solar power project this year.
The Kenya-Off-grid Solar Access Project, which is fully funded by the World Bank, seeks to connect 430,000 off-grid households in the 14 counties.
The project's main target is to increase access t. . .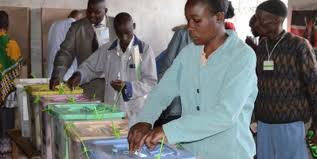 Posted on :Tuesday , 7th March 2017
Politicians who want to get elected in the August General Election should settle for a party that supports clean energy, a survey has shown.
According to the survey by Infotrack whose results were released on Monday, almost two-thirds of Kenyans (64 per cent) will "more likely" vote for a political party that supports clean energy.
. . .
Please Select an Option
Exhibiting

Conference

Visiting

Information