Posted on :Friday , 9th December 2016
Embu — With solar lights in the market, farmers can grow by day and sell by night
Violet Karimi spends her days as she always has, attending to household chores and working on her farm.
But when the sun goes down, she now has a second job, thanks to the arrival of solar lights in this town in eastern Kenya.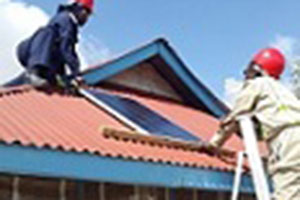 Posted on :Wednesday , 14th December 2016
While countries such as Morocco, which hosts the world's biggest solar photovoltaic plant, are ready to embrace the power of large-scale renewables, solar technologies still lag behind in many African regions. Unpredictable subsidies, poor installations and lack of training on how to maintain the solar panels have hindered the spread of solar.