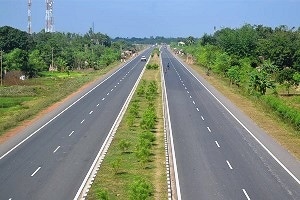 Posted on :Friday , 6th September 2019
Ethiopia is going to receive USD 98 million funds from African Development Bank (AfDB) for the construction of the Ethiopia-Djibouti corridor road project. The total cost of the project is expected to be USD 255 million.
Djibouti government is expected to fund around USD 5.3 million via AfDB grant while the remaining fund of USD 151 million is expected to be covered by Ethiopia government in co-financing contribution.
The project will start with the construction of first 60 km 4 lane expressway of 126 km road stretch from Adama to Awash. It will also consist of a one-stop border post at Dewele. It is expected that trade and economic growth of Tanzania and Djibouti will be increased by this road as it will lower the transport cost dramatically between these two countries.
The project is going to help farmers and rural communities in the trade, and 3,000 truck drivers, who will get a huge relief to work 900 km between Addis Ababa and Djibouti. The construction of this road is set to commence from next year, and it will be implemented over 5 years. It will also benefit the young to get job opportunities for over 5 years.