Africa's most dynamic building & construction exhibitions - Buildexpo Africa
Posted on :Thursday , 7th June 2018
Africa's most promising economy is opening up to international investors..
What would it mean to you if your company was able to showcase your product on a platform that allows you to reach a wide audience and make a lasting impact in the East African market?After a very successful show in Kenya, Buildexpo Africa is on its way to make a similar impact in the Ethiopian construction industry. Reputed to be largest event in East Africa of its kind, the show dedicated to the building and construction industry will be held from 21st to 23rd March,2019 in Addis Ababa.
. . .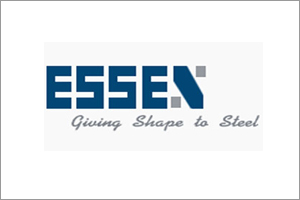 Essen Fabricators Pvt. Ltd. - Internationally Awarded Manufacturers of Bailey Bridges will be exhibiting at BUILDEXPO KENYA 2018
Posted on :Tuesday , 12th December 2017
Essen Fabricators Private Limited is one of the fastest growing engineering company with presence in the market for the last 15 years. To continue with the vision to be a part of the infrastructural development of the country, Essen Fabricators Private Limited has been awarded with the Registration as an Approved Manufacturer of Bailey Bridges and its Components of all load class and spans by the Ministry of Defence, Government of India.
. . .