Posted on :Wednesday , 25th May 2022

Partnerships and exchange of information and skills, according to Ethiopian Ambassador to Uganda Alemtsehay Meseret, would assist enhance the building sector.
Engineers in Uganda and Ethiopia have launched a collaboration to promote the building sector in both countries in order to improve profitability and efficiency.
The two nations will share informa. . .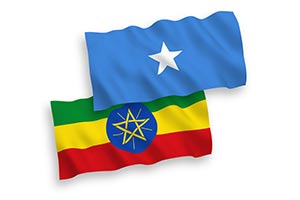 Posted on :Wednesday , 25th May 2022

The Somali parliament reelected Hassan Sheikh Mohammed to replace Mohammed Abdullahi Farmaaajo a few days ago in a hotly contested three-round election. The election, which has been postponed for over a year, is expected to usher in a new era in Somalia's diplomatic and comprehensive ties with its neighbours, particularly Ethiopia.
Prime Minister Abiy Ahmed emphasised his. . .