Posted on :Monday , 26th September 2022
The Mahmadya Residential Village Project by MIDROC Ethiopia is anticipated to be the country's largest exclusively private real estate project.
The largest company in Ethiopia and a division of Midroc International, Midroc Ethiopia, is starting a new operation in the country's real estate sector.
The company said last week that it has started a 50 billion b. . .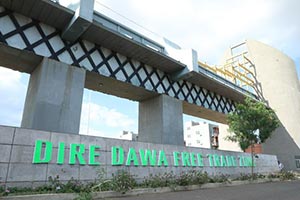 Posted on :Wednesday , 24th August 2022
According to the Ethiopian Maritime Authority, modern and appropriate services would be offered in the Dire Dawa Free Commerce Zone to enhance import-export trade and attract investment.
Ethiopia's first free trade zone, which was recently established, is anticipated to speed up industrialisation and the economy while cutting costs and lengthening the time required for logist. . .