Posted on :Monday , 7th January 2019
Investment opportunities in infrastructure construction is set to expand at a rapid pace in East Africa. According to GlobalData, total infrastructure construction output is expected to soar from US$25.9bn in 2017 to US$98.8bn in 2022 in the three largest markets in the region, Ethiopia, Kenya and Tanzania.

Yasmine Ghozzi, construction analyst at GlobalData said that Inves. . .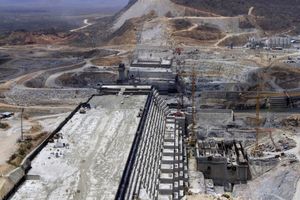 Posted on :Friday , 4th January 2019
Ethiopia's water and energy minister Seleshi Bekele announced on Thursday that the country will start energy production at the Grand Renaissance dam in December 2020.
The 6,000-megawatt Grand Renaissance Dam is the centerpiece of Ethiopia's bid to become Africa's biggest power exporter.
Bekele told the parliament that 750 megawatts is the planned initial produc. . .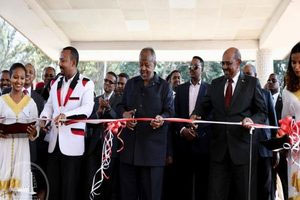 Posted on :Friday , 28th December 2018
Chinese-built Jimma Industry Park in Ethiopia's historic western town of Jimma, some 350 km west of the capital Addis Ababa, was inaugrated by Ethiopian's Prime Minister Abiy Ahmed, Djiboutia's President Ismail Omar Guelleh and Sudanese's President Omar al-Bashir on Saturday. The three leaders also witnessed a corner-stone laying ceremony for another Chinese-contracted major road infrastr. . .