Posted on :Thursday , 23rd June 2022
From agreements signed during the 2021 African Investment Forum, East African governments would collectively benefit from investments totaling at least USD 8.77 billion in transportation, healthcare, energy, and agriculture, among other areas.
The African Development Bank (AfDB) organised the three-day conference in collaboration with other financial institutions including th. . .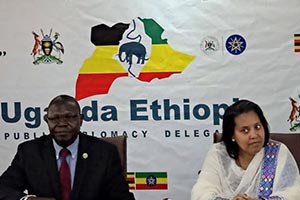 Posted on :Wednesday , 25th May 2022

Partnerships and exchange of information and skills, according to Ethiopian Ambassador to Uganda Alemtsehay Meseret, would assist enhance the building sector.
Engineers in Uganda and Ethiopia have launched a collaboration to promote the building sector in both countries in order to improve profitability and efficiency.
The two nations will share informa. . .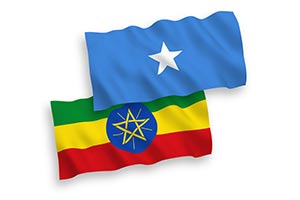 Posted on :Wednesday , 25th May 2022

The Somali parliament reelected Hassan Sheikh Mohammed to replace Mohammed Abdullahi Farmaaajo a few days ago in a hotly contested three-round election. The election, which has been postponed for over a year, is expected to usher in a new era in Somalia's diplomatic and comprehensive ties with its neighbours, particularly Ethiopia.
Prime Minister Abiy Ahmed emphasised his. . .
Posted on :Wednesday , 27th April 2022
Ethiopia has begun concrete construction on the Grand Ethiopian Renaissance Dam's body, notably on the western side, in preparation for the third filling, according to sources.
During the previous two years, the first and second fills have totalled eight billion cubic metres of storage. Water continued to flow through one of the two drainage holes on April 14, making turbine . . .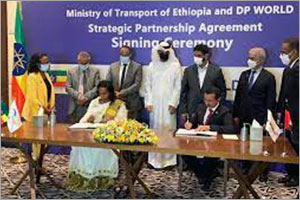 Posted on :Wednesday , 19th May 2021
The government of Ethiopia through the Ministry of Transport and Dubai Ports (DP) World, a leading global provider of end-to-end logistics solutions, have signed a Memorandum of Understanding (MoU) that would see the construction of a road linking Ethiopia to Berbera in Somaliland.
A road infrastructure that will connect Berbera port to Wajjale, a city on the border of Somali. . .
Please Select an Option
Exhibiting

Visiting

Information