Posted on :Thursday , 7th June 2018
An expansion in communications, transport and construction sectors is being eagerly expected by East African economies for the year 2018.
Tanzania's economy is expected to expand by 7.1 per cent in 2018, up from an estimated 7 per cent this year and it's Finance and Planning Minister Philip Mpango has vowed to boost public investment in infrastructure, including a standard g. . .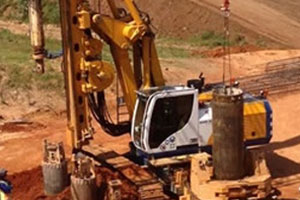 Posted on :Wednesday , 3rd May 2017
Resulting from the rapid and sustainable economic growth as well as the ongoing fast urbanization in Ethiopia,there is high demand for cement and concrete, Construction Minister Eng. Aisha Mohamed said.
While addressing the 2nd Annual East Africa Cement, Concrete and Energy Summit yesterday, Minister Eng. Aisha reiterated: "With the growth in our economy . . .