Posted on :Thursday , 25th October 2018
Recent economic research and forecasts have found that investments in East African infrastructure construction are set to expand rapidly. Total infrastructure construction output in the region's largest markets of Rwanda, Ethiopia, Kenya, and Tanzania, is expected to grow from USD 25.9 billion in 2017, to USD 98.8 billion in 2022.
At present there are about 287 large scale publi. . .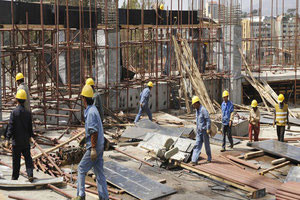 Posted on :Thursday , 7th June 2018
Reputed to be largest event in East Africa of its kind, the show dedicated to the building and construction industry will be held from 21st to 23rd March,2019 in Addis Ababa. Buildexpo has grown in several aspects in 2018 Africa's most promising economy is opening up to international investors. After a very successful show in Kenya, Buildexpo Africa is on its way to make a similar impact . . .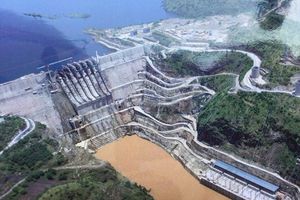 Posted on :Thursday , 7th June 2018
Built to provide access to irrigation for almost 27,043ha of land once complete the construction of the US $37m Gidabo Irrigation Dam in Ethiopia is almost complete and is expected to begin operations in the next few months. The dam will have the capacity to hold 63 million cubic metres of water and stands 21.2m tall
The Ethiopian Construction Works Corporation (ECWC) which is a result . . .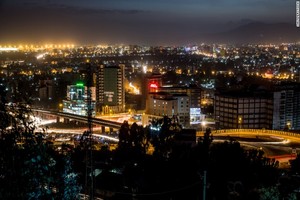 Posted on :Thursday , 7th June 2018
An expansion in communications, transport and construction sectors is being eagerly expected by East African economies for the year 2018.
Tanzania's economy is expected to expand by 7.1 per cent in 2018, up from an estimated 7 per cent this year and it's Finance and Planning Minister Philip Mpango has vowed to boost public investment in infrastructure, including a standard g. . .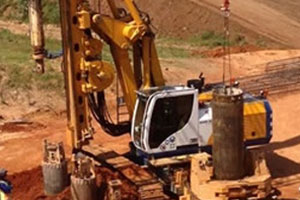 Posted on :Wednesday , 3rd May 2017
Resulting from the rapid and sustainable economic growth as well as the ongoing fast urbanization in Ethiopia,there is high demand for cement and concrete, Construction Minister Eng. Aisha Mohamed said.
While addressing the 2nd Annual East Africa Cement, Concrete and Energy Summit yesterday, Minister Eng. Aisha reiterated: "With the growth in our economy . . .
Please Select an Option
Exhibiting

Visiting

Information