Posted on :Thursday , 26th December 2019
The highway connecting Djibouti and Ethiopia, namely, Tadjourah-Balho-Mekele road, has been inaugurated recently. Ismail Omar Guelleh, President of Djibouti, Ethiopian minister of transport, and other dignities have attended the ceremony.
The total length of the road is 120km, which connects Tadjoura port of Djibouti to the Balho of Ethiopia. The Tadjoura port mainly focuses on general ca. . .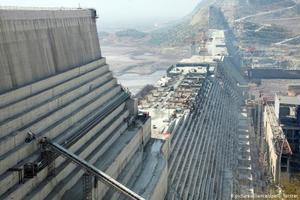 Posted on :Monday , 23rd December 2019
An ambitious project to provide full water, sanitation and electricity access to all the citizens by the year 2025 has been started The Government of Ethiopia. As announced by Sileshi Bekele (PhD), Minister Water Irrigation and Electricity in Addis Ababa, Ethiopia. He said, "We are anticipating full access of water and sanitation by 2025. Urban water and sanitation system nee. . .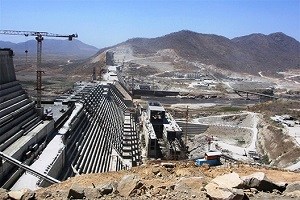 Posted on :Monday , 25th November 2019
The saddle dam of Grand Ethiopian Renaissance Dam (GERD)s construction has fully completed, declared by Engineer Girma Mengistu, the head of civil construction in the project.
Mengistu said that they have finished constructing the upstream face of the saddle dam, which marks the completion of entire saddle dam. The construction took 14 million cubic meters of the concrete embankment.
<. . .