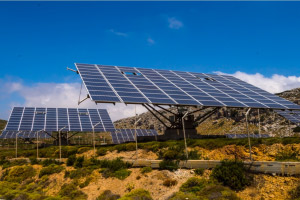 Posted on :Friday , 24th February 2023
Ethiopia will increase its reliance on solar energy, including solar mini-grids, to electrify its population. The Ethiopian Petroleum and Energy Authority (PEA) has awarded the country's 1st ever commercial mini-grid licence to Humanitarian Energy (HumEn), an Ethiopian-based company owned by the non-governmental organisation (NGO) Mercy Corps and Rensys Engineering and Trading.
Humanitarian Energy wants to install a mini-grid powered by a 253 kWp solar PV plant to serve refugees and host communities in Sheder, a town in Somali regional state. "This is an important milestone for the mini-grid and humanitarian aid sectors, which will continue to support Ethiopia's National Electrification 2.0 Plan and the country's efforts to further integrate IDPs into its social fabric," says Mercy Corps.
Beyond the humanitarian aspect of this initiative, the granting of the commercial licence for the operation of a solar mini-grid is the 2nd strong signal from the Ethiopian authorities who want to rely on this decentralised solution for the electrification of its rural population. According to Power Africa, only 32% of the rural population has access to electricity in Ethiopia. Solar mini-grids are a major asset, as has been seen in countries such as Nigeria where these installations are being deployed in large numbers.
However, Ethiopia, which is accelerating the development of its agriculture, has already paved the way for solar energy in this crucial sector. To this end, Addis Ababa has launched the "Dream" (Distributed Renewable Energy-Agriculture Modalities) programme to invest in solar-powered irrigation systems. The multilateral programme will be implemented in partnership with the Ethiopian Ministry of Irrigation and Lowlands, the Ministry of Agriculture and the Agricultural Transformation Institute (ATI).
For the record, the "Dream" programme is supported by several development partners, including the World Bank, the European Investment Bank (EIB) and the African Development Bank (AfDB) through its Sustainable Energy Fund for Africa (SEFA).