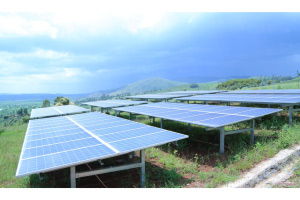 Posted on :Wednesday , 26th July 2023
The Ethiopian Electric Utility has launched a tender for the construction of 20 solar minigrids across several parts of Ethiopia.
According to the tender document, which was published on the website arifchereta.com, the projects will be located in the Southern Nations, Nationalities, and People's (SNNP) region, as well as in the Amhara, Somali, Oromia, and Sidama regions. Interested developers have until Aug. 15 to submit their proposals.
The Ethiopian government has secured financing from the World Bank through the Access to Distributed Electricity and Lighting in Ethiopia (ADELE) program for the projects.
"Bidding will be conducted through international competitive procurement using a Request for Bids (RFB) selection method as specified in the World Bank's 'Procurement Regulations for IPF Borrowers Procurement in Investment Projects Financing' 4th edition November 2020," says the tender document.
According to the International Renewable Energy Agency (IRENA), Ethiopia had just 21 MW of installed PV capacity at the end of 2022. With an estimated population of around 110 million, landlocked Ethiopia has around 4.5 GW of power generation capacity at present most of it hydropower.