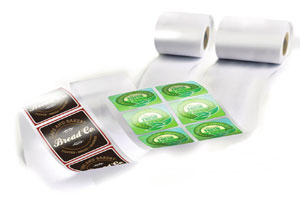 Posted on :Wednesday , 10th July 2019
UPM Raflatac are global manufacturers and suppliers of pressure sensitive label materials.Recently the company intoduced their fresh PE 65 film label stock range for the African market along with the European, Middle Eastern and Indian markets.The PE 65 Film Labels are the company's thinnest squeezable films to date in addition to being the thinnest PE label produced for the home and personal care segment.
The PE 65 film structures are clear and white and resistant to water, oils and chemicals. It makes them a viable alternative for for conformable and squeezable containers and tubes. They do not compromise on efficiency, according to the business, because they are at the highest level of squeezability.
Jan Hasselblatt, director, business development, home and personal care, UPM Raflatac says,"UPM Raflatac's new PE 65 film label materials are ideal for any brand looking to combine the ultimate in performance with increased production efficiency and a sustainable design.Our company continuously strives to be the pressure-sensitive label industry's sustainability leader and partner of choice. And our new PE 65 films are helping us build a more sustainable world, one label at a time."
Their thinner general design enables printers, converters and end-users operate more efficiently not just by printing labels with a PE 65 flex and maintaining their nice looks. In addition, the thinner PE 65 caliper implies additional labels per roll. The longer roll lengths lead to less rolling modifications and less downtime. These 65 micron PE movie label materials also decrease waste transport and packaging in several operating phases.
Choosing eco-designed products like PE 65 can also contribute to reducing the environmental impact of labels.Upon changing PE 85 to PE 65, businesses can witness important reductions in power use (15 per cent), emissions of greenhouse gases (14 per cent) and water usage (13 per cent) in compliance with globally accepted ISO 14040/44 norms according to the Raflatac Life Cycle Study.