VISIT GANGA MASTERBATCHES AT 24TH PPPEXPO KENYA 2023
Posted on :Monday , 3rd July 2023
Ganga Masterbatches are formerly known as Ganga Polymers are in this industry from almost 30 years. They have made a remarkable name as one of the prominent Masterbatch manufacturer in India. They have Masterbatches solutions for various applications such as Injection Molding, Blow Molding, Blown Film Extrusion, Extrusion Coating, Pipe Extrusion, Woven Sacks, Non-Woven Fabrics, Laminated Tarpaulins, Roto Molding, Fiber Yarn etc. With state of the art machinery and latest testing equipment facility, they provide masterbatch solutions at the most affordable price. Their wide range of product range include: White Masterbatch, Black Masterbatch, Color Masterbatch, Additive Masterbatch, Polymer Modifiers and Mono Pigment Concentrates. Visit them at stand 104.
. . .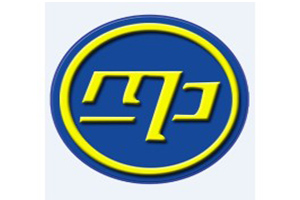 MODERN PLAST COMPANY AIMS TO KICK OFF ITS MARKET EXPANSION FROM KENYA AT THE 24TH PPPEXPO KENYA 2023
Posted on :Wednesday , 21st June 2023
Modern Plast Company, based in Egypt, is a leading manufacturer of plastic products. They specialize in producing high-quality plastic packaging solutions for various industries, including food and beverage, pharmaceuticals, and personal care. Their product range includes bottles, containers, caps, and closures, offering innovative and sustainable packaging solutions to meet diverse customer needs. Visit them at stand no 167.
. . .