VISIT QATAR POLYMER INDUSTRIAL COMPANY AT 23RD PPPEXPO TANZANIA 2022
Posted on :Wednesday , 10th November 2021
Qatar Polymer Industrial Company is the leading ISO 9001:2015, ISO 45001:2018 and HACCP certified manufacturer and exporter of Polypropylene Woven products manufactured in Qatar. They specialise in multiple Polypropylene and Polyethylene products like PP Woven Fabric (Laminated/Un-laminated), PP Woven Sacks, FIBC (Jumbo Bags) and PE Liners. They cater to customised global requirements from GCC countries, Europe, Africa, Russia and MENA region. Their bags are used for packing Fertilisers, Cement, Charcoal, Chemicals, Animal feeds, Seeds, Ice, Sugar, Flour, Food, Salt, Rice and Grains, etc. If they have raised your curiosity please visit their Stand B192 at 23RD PPPEXPO TANZANIA 2022.
. . .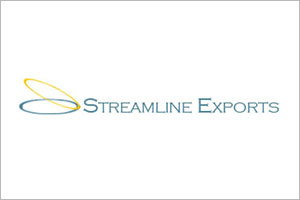 VISIT STREAMLINE GROUP OF COMPANIES AT 23RD PPPEXPO TANZANIA 2022
Posted on :Tuesday , 16th November 2021
Streamline Group Of Companies mission is to enable the customer to access truly world class, sustomised project set up and execution services that include project consultancy, turnkey project proposals & service back up. Their products are Plastic Processing Machinery, Masterbatches, and Printing Inks. Do visit their stand B136A at the 23RD PPPEXPO TANZANIA 2022.
. . .