Posted on :Thursday , 1st August 2019
Afga Middle East has always had its eyes on the lucrative African printing market and it recently installed three printers for two of its Congo-based customers - XL Media Group and Congo Graphics.
For XL Media, the hybrid printer Jeti Titan HS UV marks Agfa Middle East's 10th installation at its facility. Som John, general manager, Agfa said, . . .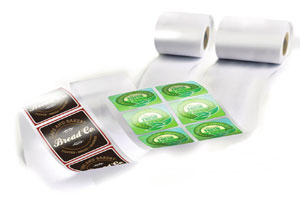 Posted on :Wednesday , 10th July 2019
UPM Raflatac are global manufacturers and suppliers of pressure sensitive label materials.Recently the company intoduced their fresh PE 65 film label stock range for the African market along with the European, Middle Eastern and Indian markets.The PE 65 Film Labels are the company's thinnest squeezable films to date in addition to being the thinnest PE label produce. . .