Posted on :Wednesday , 19th July 2017
The Uganda Investment Authority (UIA) has for the last 24 years been recognising outstanding investors in the country.
The winners, over the years have included Rwenzori Highland Tea Co. Ltd, Ngege Ltd, Kabojja Secondary School, Hotel Africana, Van Zanten Uganda Ltd, MTN (U) Ltd, Century Bottling Company Ltd, Rene Industries and Kasese Cobalt Co. Ltd.
<. . .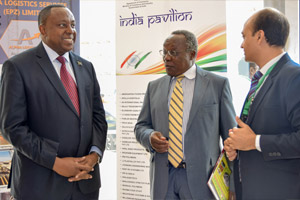 Posted on :Wednesday , 16th August 2017