Tanzania's economy on the rise in 2020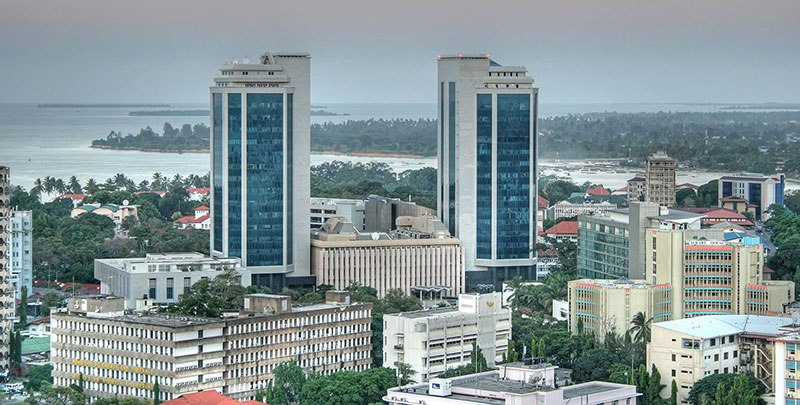 Tanzania Economic Summary- 2020
(Source: The World Bank/ AfDB Group - African Economic Outlook (AEO) 2019)
Tanzania has sustained relatively high economic growth over the last decade, averaging 6-7% a year.The medium-term outlook is positive, with growth projected at 6.6% in 2020/21, supported by large infrastructure spending. The country's overall population is about 60 million (2018/19) has made it a vital market in the East African region. The recent budget targets public investment to consume 45 percent of total spending, equivalent to 9.1 percent of GDP compared to 5.5 a year prior as the Government has prioritized efforts to improve public administration, planned scale-up in infrastructure projects and manage public resources for improved socio-economic outcomes.
Reforms, particularly focused on fostering private investment and improving fiscal policy design and implementation, are vital priorities that are currently under Government consideration to achieve higher economic growth and create a more productive industrial environment.
Recent Economic Developments in Tanzania
Regional growth is on an upward trajectory in East Africa, though varying significantly by country. The Sub-Saharan Africa (SSA) region continues to maintain competitiveness in GDP growth when compared to the rest of Africa. According to official statistics from NBS, real GDP grew at 7.1 percent in 2017/18.
Import Export Summary
Although tighter global financing conditions are weighing on Tanzania's economy, Oil imports account for about a quarter of the total value of the country's imports while mineral exports, especially gold, and agricultural raw materials account for nearly a third of the total value of its exports.
Tanzania Industry
For the last year, official data report that industrial output grew at 12.1 percent, up slightly from 10.7 percent output in previous period, primarily because mining, water, and construction activities expanded. In 2017/18, mining and quarrying grew by 17.5 percent, water by about 17 percent, and construction by 14 percent. Transport and storage activities, also, grew by 17 percent. Growth in mining was primarily driven by significantly higher coal and natural gas production.
Macroeconomic Outlook
Key opportunities include peace and political stability, abundant natural resources, a strategic geographic location, and immense development potential for tourism. The Export Zone Processing Agency established in 2008 to accelerate manufacturing exports and help the country achieve structural transformation has helped attract close to $1 billion in foreign direct investment and revive the manufacturing sector into one of the fastest growing in Africa.
GDP Growth
Tanzania's annual GDP growth rate averaged 7% over the past 5 years, making it one of the 20 fastest growing economies in the world and beating the Sub-Saharan Africa average GDP growth rate of 4.4% during the same period.
Specifically, the average GDP growth forecast for Tanzania is supported by:
Improvement and stability in power supply mainly from natural gas, which is expected to boost performance of other sectors including manufacturing and trade.
Revival of the central railway line in standard gauge.
Increase in the capacity and efficiency of the Dar es Salaam and Tanga Ports.
Increase in financial deepening.
Implementation of economic policies under the Five Year Development Plan II (FYDP II).
Scaling-up of onshore gas production and construction of oil pipeline from Uganda to Tanzania.
Current GDP Growth