ABOUT THE EVENT
Oil & Gas Africa - The Gateway to the East African Oil & Gas Industry.
The 06th Oil & Gas Africa - Int'l Trade Exhibition, 11 - 13 April, 2017, is a hub for key players in the oil and gas community, attracting leading oil, gas and petroleum companies from around the world.
Read More
Please Select an Option
Exhibiting

Conference

Visiting

Information
Prime Exhibitors
Tii Sales
Transporter Industry International Sales GmbH & Co. KG is the international sales organization of the TII Group. Transporters by SCHEUERLE, NICOLAS and KAMAG stand worldwide for top technology, special product quality and are closely connected with the history of heavy load vehicles.
HERRENKNECHT AG
Herrenknecht is the leading provider of holistic technical solutions in mechanized tunnelling, building on the experience of more than 2,850 projects worldwide. For all diameters, in all geologies and in all areas of application - railway, metro, road, utility, pipelines, hydropower, mining and exploration.
CAMERON
Cameron's products include a wide range of pressure control and rig systems for onshore and offshore drilling; land and platform production systems for conventional and unconventional applications; separation, processing, and treatment systems; subsea production and processing systems
Supporting Partner
Testimonials
Sandeep Kumar
Marketing Manager, WESTERN CORPORATION LIMITED, UAE
This OIL & GAS exhibition has been a success for WESTERN CORPORATION LIMITED in our first visit at this event. The customers also perceive this event as a 'MUST VISIT' destination for discussing their requirements.
Evelyne Vuyanzi
Brand Manager, TOYOTA KENYA LTD, KENYA
This year we chose to participate in this event, it is in fact the only prime exhibition for our company to showcase our products and the ideal platform for every Oil & Gas company to promote their products.
Amr Said
General Manager, COREX SERVICE LTD., EGYPT
To participate this exhibition is a great opportunity to develop our business in AFRICA. We have been targeting the African market for long time, through the show we got the chance to find highly motivated importers and distributers that can introduce our products in their respective markets.
Upcoming in Tanzania
03rd OIL & GAS TANZANIA 2017 - It is truly remarkable how East Africa, and specifically Tanzania has in a short period of time become the main focus of attention as a source of new global gas supply. Large amounts of foreign investments have been invested in the Tanzanian Oil and Gas industry after its discovery. These investments have made East Africa the next lucrative market....
Read More
News
Country News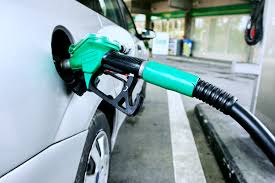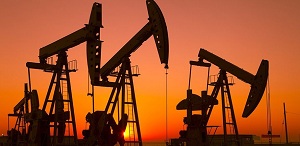 See More >>
Expogroup
Expogroup is a full service exhibition organiser with over 20 years experience in International trade exhibitions. Our current portfolio includes 27 annual exhibitions from a diverse range of industries being held across the Middle East & Africa.
Find us here
INTERNATIONAL SALES & MARKETING HEADQUARTERS
1910, 19th Floor, Monarch Office Tower

P.0. Box - 333840,

One Sheikh Zayed Road, Dubai - UAE

P: +971-4-3721421

F: +971-4-3721422

Please Write to us :
REGIONAL OFFICES :