Posted on :Friday , 24th March 2017
Ethiopia is attracting foreign investors. And what's attracting them is the prevalence of peace, smooth business transaction, a conducive custom and tax system. In addition development of infrastructure such as roads railway and energy is playing a crucial role in encouraging investment flow. Among the investors are, Chinese, Indian and Turkish industries taking the lion's share. Investme. . .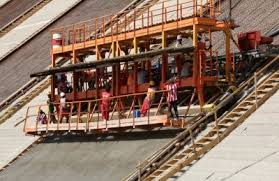 Posted on :Wednesday , 22nd March 2017
The two consulting firms chosen to conduct studies on the Grand Ethiopian Renaissance Dam (GERD) have been carrying out their operations as per schedule, according to Ministry of Water, Irrigation and Electricity.
Water, Irrigation and Electricity Minister Dr. Eng. Sileshi Bekele stated that the firms have been conducting their studies since last month and the study. . .