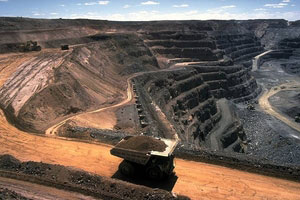 Posted on :Tuesday , 11th December 2018
Altus Strategies a UK-based mining company, announced the revelation of what the company calls "the Simret silver prospect" at its 100%-owned Daro project, located in the Tigray Regional State in East Africa.
In a media statement, the project generator MNC said that Simret showed silver grades that include 944 g/t Ag and 540 g/t Ag, which were taken from rock chip sampling of quartz veins. Lead and gold were also present with grades including 3.55 g/t Au and 2.72% Pb.
This prospect was discovered following a licence-wide stream sediment sampling programme covering 320km2, which was instructed to be undertaken earlier this year.
Steven Poulton, Altus CEO, said in the brief "Geological mapping and stream sampling indicate the potential strike length of the Simret prospect is approximately 2.8km and 0.5km in width. The prospect is located approximately 3km south of our existing Teklil prospect. At Teklil we have mapped copper oxide mineralisation and discontinuous gossanous outcrop for over 900m in strike length,"
Poulton also said that besides this field programme, the company is working out a plan to complete a multi-spectral remote sensing analysis of the Daro licence using Sentinel satellite data.
Daro is situated within the Neo-Proterozoic Nakfa Terrane which is at a junction between two major tectonic blocks and comprises a series of metasedimentary and meta-volcanic rocks affected by thrusting and intrusion of the Rama granite.
According to Altus, the Nakfa Terrane hosts a number of significant VMS base metal and gold deposits and mines. These include the Harvest and Adyabo projects, being advanced by East Africa Metals, Bisha - a poly-metallic mine operated by Nevsun Resources and the Asmara project being advanced by Sichuan Road & Bridge Mining Investment Corp.