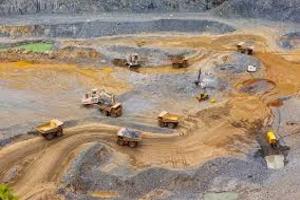 Posted on :Tuesday , 23rd April 2019
The Petroleum and Mining Ministry has been focusing on helping small scale miners in the west of the country Kenya and is now planning to set up a gold refinery. Seeking professional advise on its construction the government is inviting consultants.
Though its mining sector is a relatively a small contributor to national output, Kenya has proven deposits of coal, gold, and titanium. However, a decent growth in revenue is expected as new mines start production. To help vulnerable, artisanal and small scale miners and other local producers meet international standards, the ministry said in a statement that the new refinery will provide sustained services.

The growth of the regional economy, livelihoods of the beneficiary community, and the Kenyan industry as a whole is the main aim of the project. Kenya though being a small gold producer, is attracting investors like the London-listed Goldplat PLC which currently operates a mine in south western Kenya. Another important invester is Base Resources subsidiary, Base Titanium, which has been Kenya's most successful mining operation, whose $305 million project in Kwale County in the south coast region shipped its first mineral consignment in 2018.

Barrick Gold's African subsidiary, known as Acacia Mining, a company focused on the African continent is also deeply invested to developing the mining industry in Kenya. Incidently, 64% of the company is owned by the Canadian gold giant. Unveiling its long-term strategy, Acacia announced that improving security and extending the life of the mine is one of its first and most important focus areas. The firm also that they will be moving its operations at North Mara because of constant target of small-scale gold looting by locals-underground. 450,000 ounces of gold over a five-year mine life at an all-in sustaining cost (AISC) of under $750 per ounce is what the project is expected to produce. The company also said that It had inked a deal with West African gold miner Sarama to buy into its Burkina Faso field. Up to 70% of the Samara's Houndé project as per agreement will be acquired by Acacia.
Thriving in tough environment, resilient and hardy these certainly sounds like the attributes a gold company would want in today's market condition, with prices hitting lows. Acacia has two other producing mines in Bulyanhulu and Buzwagi in northwest Tanzania – It also has exploration projects in Tanzania, Kenya, Burkina Faso, and North Mara.