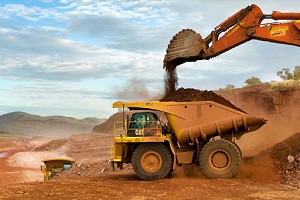 Posted on :Tuesday , 28th May 2019
Kenya witnessed a remarkable growth in the mining sector last year. A total of Sh30.4 Bn is collected as revenue in 2018 for the mining sector, which represents a year on year growth of 5.9 per cent over the previous year. Although Kenya is home to minerals such as soda ash, gold, diatomite, fluorspar, titanium ore and gemstone, but Soda ash and diatomite are the main drive behind this massive growth. Titanium accounted to be the third most mineral after soda ash and diatomite to contribute to the growth of Kenya mining sector.
In terms of quantity, Soda ash has a turnover of 339 million tones and, diatomite has 1.5 million tons of turnover in 2018. Comparing these quantities in monetary term would be Sh6.8 bn for Soda ash and Sh87.6 million for diatomite in 2018.
At the same time, titanium ore has also given a massive contribution to boosts the mining sector of Kenya. It accounts for 66.1 per cent of the total value output. Ore mineral market price rose from Sh18.536 Bn to Sh20.09 Bn in 2018, though the production of titanium ore reduced from 643 million tons in 2017 to 587 million tons in 2018, it still promising an increasing trajectory in the upcoming years.
Base Titanium emphasis the point that their main focus for the first quarter is to maximize the mineral recoveries under high tonnage, low-grade regime. With the future keep in mind, they work together progressively and prepare a plan for the relocating mining operations to South Dune Ore body in June 2019.