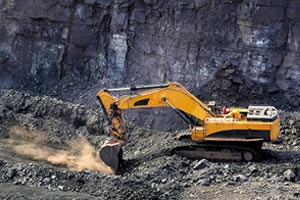 Posted on :Thursday , 26th November 2020
Data and analytics company GlobalData's deals database shows that overall deal activity in the Middle East and African metals and mining industry increased by 16.7% in the second quarter.
Twenty-eight USD 1.44 billion deals have been revealed for the region over the year, relative to the last four-quarter total of 24 deals.
Of all the forms of deals, mergers and acquisitions (M&As) accounted for the most activity, with 26 transactions. Private equity paid for the remaining two transactions.
As far as transaction size is concerned, private equity was the leading group in the Middle East and Africa with USD 1 billion, while M&A transactions totalled USD 444.98 million.
The top five metals and mining transactions accounted for 98.7% of overall valuation over the period. The cumulative value of the top five metals and mining contracts was USD 1.43 billion, relative to the average value of USD 1.44 billion reported for the year.
The top five metals and mining industry deals of the period tracked by Global Data were Templar Investments' USD 1-billion private equity deal with Jindal Shadeed Iron & Steel; the USD 300-million asset transaction between AngloGold Ashanti and Harmony Gold Mining; Northam Platinum's USD 69.04-million acquisition of Zambezi Platinum; the USD 45-million asset transaction between B2Gold and West African Resources; and Hummingbird Resources' acquisition of Cassidy Gold Guinea for USD 12.67-million.