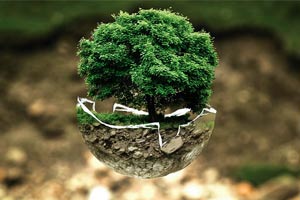 Posted on :Wednesday , 24th March 2021
The mining industry should be leading the way in exploiting the earth's wealth in more environmentally friendly ways, given its major duty to both man and nature. It is, after all, one product, one step at a time.
In terms of global industrial growth, the mining industry is significant. Mining is important to human development because it provides mineral and other services to the world's diverse construction and manufacturing industries.
However, depleting the earth's wealth has a significant environmental effect, and the mining industry is becoming increasingly aware of this, as well as sensitive to it.
"It may be time for African companies to explore alternatives to TCE-based adhesives for mining rubber belts and other applications." Brendan van Niekerk
More and more mines are integrating environmentally friendly processes, products, and methods into their strategies and operations, a practice known as "green mining."
Mines are making reforms such as supplementing energy needs with renewable energy sources such as solar and biofuels, implementing waste water purification, and implementing mine rehabilitation. Another choice is to use environmentally friendly products. Trichloroethylene, also known as TCE or 'trich,' is one of the materials often used in these operations.
CV4000 and CV3000 are excellent choices for above-ground applications with a cold vulcanising cement with a solvent base that is less harmful to the environment.
Mining companies and service providers in Africa continue to prefer TCE-based adhesives.
Environmental sustainability is becoming a key performance indicator for mining companies, and it might be time for African firms to explore alternatives to TCE-based adhesives for belts and other mining rubber applications.
Switching to CV4000 and CV3000 may appear to be a minor change, but it is beneficial to the environment and the health of those who use the product on the ground.