ABOUT THE EVENT
Oil & Gas Africa - The Gateway to the East African Oil & Gas Industry.
The 09th Oil & Gas Africa - Int'l Trade Exhibition, 19 - 21 May, 2022, is a hub for key players in the oil and gas community, attracting leading oil, gas and petroleum companies from around the world.
Read More
Please Select an Option
Exhibiting

Visiting

Information
Prime Exhibitors
LINZHOU FENGBAO STEEL PIPE INDUSTRY CO., LTD.
Linzhou Fengbao Pipe Industry Co., Ltd., as the pillar branch company of Henan FengBao Special Steel Co., Ltd., was established Linzhou city, Henan China in 2007....
DOGUMAK TREYLER CORP.
DOGUMAK TREYLER PRESSURE TANK INDUSTRY COMPANY has started in 2003. Its activities with the production of LPG transportation and storage tanks on its site....
SIEX 2001 S.L. - KOMTES GROUP
Our goal is to offer complete solutions, tailored to each project, with the highest level of technical and commercial support in the industry.
Testimonials
Sandeep Kumar
Marketing Manager, WESTERN CORPORATION LIMITED, UAE
This OIL & GAS exhibition has been a success for WESTERN CORPORATION LIMITED in our first visit at this event. The customers also perceive this event as a 'MUST VISIT' destination for discussing their requirements.
Evelyne Vuyanzi
Brand Manager, TOYOTA KENYA LTD, KENYA
This year we chose to participate in this event, it is in fact the only prime exhibition for our company to showcase our products and the ideal platform for every Oil & Gas company to promote their products.
Amr Said
General Manager, COREX SERVICE LTD., EGYPT
To participate this exhibition is a great opportunity to develop our business in AFRICA. We have been targeting the African market for long time, through the show we got the chance to find highly motivated importers and distributers that can introduce our products in their respective markets.
Concurrent Events
Power & Energy Africa is fast becoming one of the most important fairs in Africa. Africa, the market of the millennium has been gaining immense attention from global manufacturers and exporters seeking tie-ups with importers in Africa for oil, gas and renewable energy sources. Supported by highly active organizations such as the Kenya National Chambers Of Commerce & Industry, MATRADE, African Business Development Association, etc. . .
Read More
News
Industry News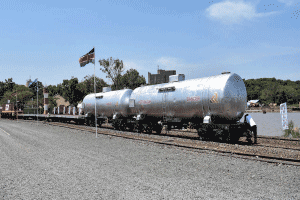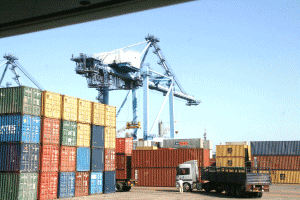 See More >>