VALVULAS FEVISA S.A.U WILL BE SHOWCASING THEIR WIDE RANGE OF PUMPS AT OIL AND GAS TANZANIA 2018
Posted on :Tuesday , 2nd October 2018
Válvulas Fevisa, S.A. are the manufacturers of industrial valves for oil, gas, power generation, chemical industry, and mining sectors. With over 50 Years of experience in manufacturing Industrial Valves, FEVISA, Spain now are dedicated to expanding globally & with VALTRONICS Dubai.
. . .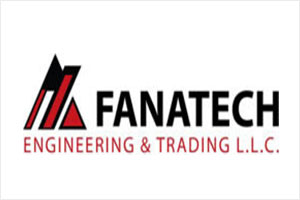 FANATECH ENGINEERING & TRADING LLC TO DISPLAY THEIR PRODUCTS @ 04TH OIL AND GAS TANZANIA 2018
Posted on :Tuesday , 2nd October 2018
FanaTech Engineering & Trading L.L.C. is one of the named in the material suppliers, stockiest leaders and filters suppliers in UAE for years. In very short of time due to the availability of their huge stocks, they have become one of the most reliable sources of quality in the industry.
. . .