PACIFIC PETROLEUM LIMITED SIGNED UP AS AN EXHIBITOR AT 06TH OIL & GAS TANZANIA 2021
Posted on :Monday , 30th November 2020
Pacific Petroleum Limited Products Includes Fuel products, Lubricants, Liquid petroleum gas or LPG, Bitumen and Bituminous products, Specialty products, solvents and petrochemicals. Their business sectors include supply and trading, shipping, sale of products to commercial and industrial establishments, export and transit markets, and retail service operations.
. . .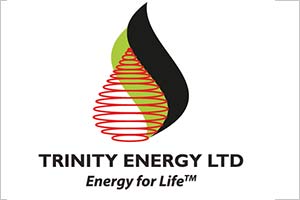 VISIT TRINITY ENERGY LIMITED TAKING PART AT 06TH OIL & GAS TANZANIA 2021
Posted on :Monday , 30th November 2020
Trinity Energy has the largest retail petroleum footprint in South Sudan. Trinity Energy provides fuel to stationary instillations, infrastructure and diesel generator sites. Trinity Energy supplies automobile gasoline and diesel fuel to large consumers
. . .