Posted on :Wednesday , 17th August 2022
When it comes to oil and gas in Africa, there is plenty of potential to produce enough energy on the continent.
Africa accounted for approximately 8%of the global oil output in year 2020. Similarly, at least 330 million metric tonnes of oil will be produced in Africa in 2020 (Statista). Global oil and gas players such as ExxonMobil, Shell, Equinor, and BP are pushing the cont. . .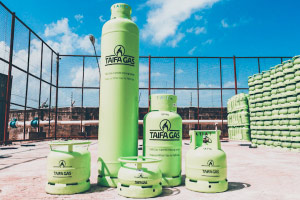 Posted on :Friday , 15th July 2022
Tanzania's biggest gas dealer Taifa Gas has been licensed to set up gas plant and storage facilities at a site in Dongo Kundu near the port of Mombasa to supply LPG for domestic, commercial and industrial use.
The company, owned by Tanzanian business magnate Rostam Aziz, is expected to bring healthy competition in the gas industry in Kenya given its lower p. . .