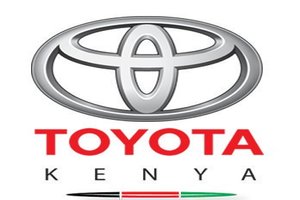 Posted on :Friday , 11th August 2017
The appointment of Reel is the first Kenyan appointment to this position.
Reel takes over from Sachio Yotsukura who has been with the company for the last four and a half years and returns to Japan to pursue other duties under the parent company, Toyota Tsusho Corporation.
Reel comes back home to Toyota Kenya with extensive experience in the automotive industry spanning 20 years, having held various positions in Toyota's international operations including Finance Director in Toyota Zambia Ltd, General Manager in charge of Distribution Management for Toyota Tsusho Africa (Pty) Ltd and Managing Director in Toyota Malawi Ltd.
Toyota Kenya Chairman, Dennis Awori expressed confidence in Reel's vision, leadership qualities and experience will go a long way in taking the firm to the next phase of growth, competitiveness and market leadership.
"On behalf of the Board of Toyota Kenya, I wish to welcome Mr. Reel to this challenging position with full confidence that he has the expertise, experience and vision to steer Toyota Kenya to its next exciting phase of growth, competitiveness and market leadership," Awori said.
Toyota Kenya Limited is the sole distributor of Toyota, Yamaha, Hino and CASE IH in Kenya.
"I am excited to come back home to Toyota Kenya and I look forward to utilising my professional and personal experience to take on the challenges and opportunities in the Kenyan automotive market. Customer focus has always been at the core of how I deliver results and that will remain a priority in my new role as Managing Director of Toyota Kenya," Reel