Posted on :Thursday , 26th November 2020
When a re-spray is required for cars, or SUVs that are treasured possessions, the owners want an excellent result to achieve a top-class finish. Some of these discerning drivers have become aware of the fine results obtained by the DT Dobie Body Shop for Mercedes Benz and Volkswagen owners.

In the past, this facility was confined to operating on Mercedes and Volkswagens, excluding other . . .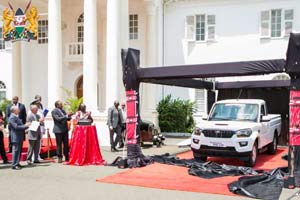 Posted on :Monday , 26th October 2020
Indian automaker Mahindra & Mahindra has started assembling two of its small commercial trucks in Kenya, becoming the latest global carmaker to start operations in East Africa's richest economy.

Mahindra's entry follows that of French carmaker Peugeot SA and Germany's Volkswagen AG, both of which announced resumption of local assembly in 2017 and 2016 respectively, after decades-long. . .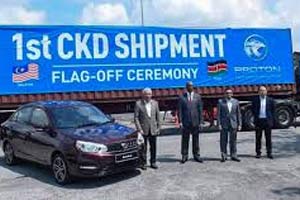 Posted on :Monday , 26th October 2020
PROTON Holdings Bhd steps into Kenyan market by sending the first batch of cars to the republic.

The cars, totalling 30 units of Proton Saga, were shipped as completely knocked down (CKD) kits and will be assembled by Simba Corp, a diversified conglomerate with a long history of sales and assembly experience in the automotive industry.

Proton deputy CEO Datuk Radzaif Mohamed said . . .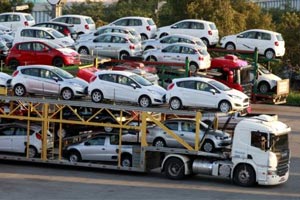 Posted on :Thursday , 1st October 2020
Sales of new motor vehicles have incorporated recovering from the economic fallout of the Covid-19 pandemic following the reopening of the economy starting July.

Travel restrictions and the panic induced by the disease saw orders plummet to a low of 568 units in May.

Sales have, however, increased steadily to reach 1,044 units in August and nearly matched the peak of 1,049 units i. . .
Please Select an Option
Exhibiting

Visiting

Information