Posted on :Thursday , 26th January 2023
Mobility startup Ampersand wishes to expedite the development of electric mobility in East Africa. To that purpose, the business has announced the deployment of 600,000 electric motorcycles over the next six months. The two-wheelers will first be utilised in Kigali, Rwanda, where the firm is situated, as well as Nairobi, Kenya, and Kampala, Uganda.
Ampersand already boasts 35. . .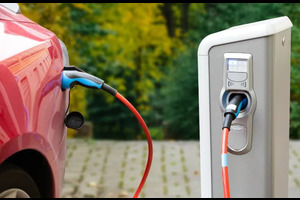 Posted on :Thursday , 26th January 2023
The Kenyan government will build electric vehicle charging infrastructure in all urban areas and along the highways from the next financial year as it hopes to supplement the private sector's bid to accelerate e-mobility.
Njuguna Ndung'u, Treasury Cabinet Secretary, said the government would boost national connectivity through road, rail, port, energy, and . . .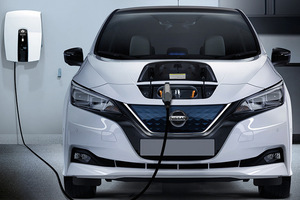 Posted on :Monday , 26th December 2022
Equator Mobility, formerly META Electric, is expanding its activities in Kenya with the goal of quickening the shift to electric mobility. It began operations last year with the introduction of a B2B leasing programme with the possibility of direct sales for commercial electric cars, seed-funded by Maris Ltd, an Africa-focused investment firm. Lease terms range from 6 to 12 months.
. . .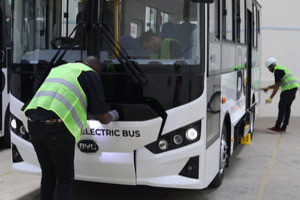 Posted on :Friday , 25th November 2022
BasiGo will begin building electric buses in Kenya next month, ramping up its production of public transportation vehicles (PSVs) in order to deliver 100 units by the end of next year.
After completing a six-month trial programme in Nairobi, Kenya, the business expects to deliver 15 of the 100 buses, which will be built using parts from China's EV manufacturer BYD Automotive,. . .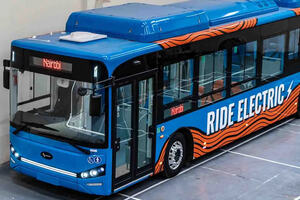 Posted on :Thursday , 27th October 2022
In a city where smog-belching minivans are much more common, a Nairobi-based green mobility business revealed an electric bus that its creators believe will promote ecologically responsible travel.
Although it is the capital of the economic superpower of East Africa, the city of roughly five million people lacks a state-run transportation system, and the colourful bus drove o. . .
Please Select an Option
Exhibiting

Visiting

Information