Posted on :Wednesday , 14th July 2021
Hyundai Motor Company has announced the opening of its newest Hyundai Dream Center in Kenya, which is an automotive training and instructional institution. The new Dream Center is Hyundai Motor's sixth global institute, following Dream Centers in Ghana, Indonesia, Cambodia, Vietnam, the Philippines, and Peru.

The Dream Center, which is located in the National Industrial Training Authorit. . .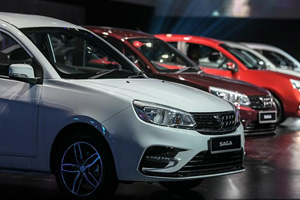 Posted on :Friday , 25th June 2021
PROTON Holdings Bhd hit a 98-month high in export sales in May 2021, selling 669 units.

Steven Xu, Proton's worldwide sales director, stated at the start of the year that the company's objective for 2021 was to rapidly increase Proton's export sales volume.

"Despite international restrictions and the rising cost of shipping caused by the coronavirus, we we. . .