Posted on :Friday , 16th July 2021
The East African Community (EAC) common external tariff (EAC CET) upper band rate, harmonisation of domestic taxes, harmonisation of product standards, review of the EAC Rules of Origin, and activation of the dispute settlement mechanism, according to the Kenya Association of Manufacturers (KAM) and the Confederation of Tanzania Industries (CTI).

Mucai Kunyiha, KAM chairman, stated that . . .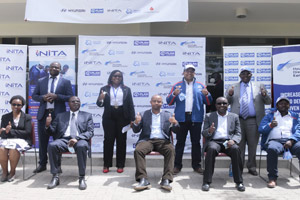 Posted on :Wednesday , 14th July 2021
Hyundai Motor Company has announced the opening of its newest Hyundai Dream Center in Kenya, which is an automotive training and instructional institution. The new Dream Center is Hyundai Motor's sixth global institute, following Dream Centers in Ghana, Indonesia, Cambodia, Vietnam, the Philippines, and Peru.

The Dream Center, which is located in the National Industrial Training Authorit. . .