Posted on :Friday , 28th August 2020
The automotive industry is recognized as an important contributor to Kenya's manufacturing pillar under the Big Four agenda, which is anchored in Vision 2030, Kenya's long-term development blueprint in which industrialization and economic transformation are crucial goals.

This backdrop highly controlled the development of the National Automo. . .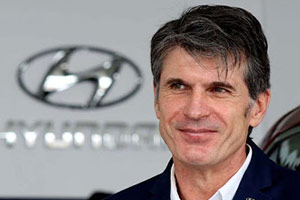 Posted on :Friday , 31st July 2020
Portugal-based auto-dealer is in conversation with a Kenyan assembler to initiate local production of low-cost Hyundai and Renault brands for sale across East Africa.

Salvador Caetano Group said, it is in discussion with unnamed local assembler as it wants to enjoy the tax benefit that comes with assembling cars in Kenya.Kenya Vehicle Manufacturer and Associated Vehicle Assemblers have b. . .