Posted on :Thursday , 28th July 2022
According to President Uhuru Kenyatta, the Kenyan government will establish a national automotive council to support the execution of an automotive strategy aimed at increasing local car assembly.
Kenyatta said while introducing the locally built Euro 4 Mitsubishi L200 truck in Nairobi.
The Head of State urged industry players to continue collaborating with. . .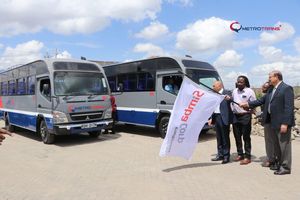 Posted on :Tuesday , 28th June 2022
MetroTrans East Africa has spent Sh389 million on a fleet of 80 new FUSO buses in an effort to reduce public transportation demand in Kenya.
The venture is a leasing partnership between National Bank of Kenya (NBK) and Simba Corporation as they attempt to address the increasing demand for public transportation as the population grows.
Nairobi now has around. . .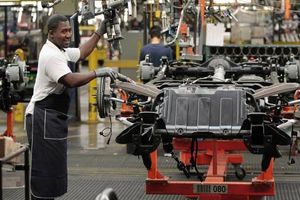 Posted on :Tuesday , 24th May 2022
Kenyan annual sales of domestically produced automobiles are predicted to climb by 70%. This is in response to the government's edict prohibiting the entry of secondhand trucks and buses.
The importation of secondhand buses longer than seven metres has been prohibited, according to a statement issued by the Kenya Bureau of Standards (KEBS). The prohibition goes into effect on. . .