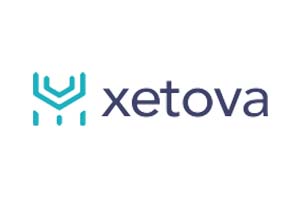 Posted on :Friday , 11th September 2020
A Kenyan technology startup, Xetova, has been named as a 2020 Global Solve finalist by Massachusetts Institute of Technology (MIT) in the health Security and Pandemics track. MIT Solve is an initiative of the Massachusetts Institute of Technology (MIT) with a mission to solve the world's most acute challenges.
Xetova is the only African technology innovation finalist under the line of health security and pandemic.
Xetova's designed the AHSA Platform, a solution to support response preparedness in managing disease events, resource mobilization and resulting procurement action. The platform enables users to have real time insights and foresight across the health value chains.
xetova is heavily investing in producing state of the art technology and building relationships that will create and deliver value for enterprises on the continent.
The global Covid-19 pandemic has brought to fore the importance of supply-chains preparedness in combating pandemics. During this crisis, we have witnessed disease surveillance and procurement of essential products being greatly disrupted.
In a continent plagued by supply chain inefficiencies, the start-up says that using artificial intelligence to establish trends using data on how ordering is done, buying and payment behaviors can help bring savings by both public and private organizations.
So far, Xetova has partnered on a pilot basis with KEMSA to boost system efficiencies and to hold suppliers accountable.
"Providing and building solutions for the entire spectrum of these key procurement entities that can actually by virtual adopting certain tools, it can actually have an impact to everyone across the spectrum of the economy" he added.
According to the founder and CEO, Bramuel Mwalo, xetova is re-imagining procurement management to make it efficient, value driven and inclusive.
"We are extremely elated to be finalist within the health security and pandemics category. This recognition has validated our work and boosted our morale as we seek to grow our partnerships. The solution will greatly support efforts by the government, corporates, financial institutions and donors to scale up value delivery and make procurement seamless, efficient, and Inclusive," said Mwalo.
Kenya Private Sector Alliance (KEPSA), Carole Karuga addressed xetova for the feat in getting global recognition for a world-class innovation developed locally. "As the private sector apec and umbrella body, we are proud to be associated with xetova and we urge other innovators to innovate as we assure them that we shall continue to champion the interests of the local business community in trade, investment and industrial relations," she said.