Posted on :Wednesday , 22nd January 2020
The Global Fund agency helps Kenya fight HIV/Aids, tuberculosis and malaria has given the country Sh42 billion to be used up to 2024.
The organization's suggestions to Kenya on how to improve the programs are supported by experts.
Global Fund wants Kenya to step up activities for preventing HIV, TB, and malaria, strengthen health and community systems and e. . .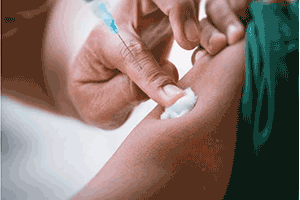 Posted on :Saturday , 2nd November 2019
To Protect Kenyan women against Cevical Cancer, President Uhuru Kenyatta has launched a vaccination campaign in Kenya.
The vaccine against Human Papillomavirus (HPV) will be administered to girls aged 10 years across the country.
The national launching of vaccine was accompanied by Mombasa Governor Ali Hassan Joho at Ziwani Primary in Mombasa.
<. . .