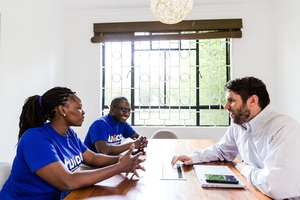 Posted on :Monday , 7th December 2020
Turaco, a micro-insurtech start-up based in Kenya, has raised $2 million from Novastar Ventures, Mercy Corps Ventures, Musha Ventures, GAN Ventures, Zephyr Acron, and other angel investors in serial seed equity investment.
The investment will be used to expand Turaco further and to increase its operations in Sub-Saharan Africa. In addition, the start-up seeks to build its proprietary technologies and to provide opportunities for jobs to expand the company.
Turaco co-founder and CEO Ted Pantone states that the investment would make it possible for Turaco to take its current business model to the next level.
"We are excited to be partnering with Novastar Ventures and all of our other major investors to help develop Turaco to the next level of growth. Our goal is for a billion people to be insured in the next 25 years. Investors like these are going to help propel us to the reality."
Turaco, which was established in 2018, is an inclusive micro-insurtech start-up that aims to provide health and life insurance products that are cost-effective and easy. It is estimated that the cost of provided health and life insurance packages will cost as little as R31,41 ($2) and is available on flexible monthly payment plans.
Turaco, currently operating in Kenya and Uganda, claims to have insured a customer base of more than 70000 people and paid nearly 2000 claims over an average turnover period of less than three working days.
Through working with local companies to design and sell their goods, Turaco has been able to offer an affordable forum for access to health and life insurance packages.
Turaco raised initial financing in 2019, amounting to $1.2 million in seed money, which expanded rapidly. The start-up in Kenya is expected to launch a range of distribution alliances and work with leading companies in the area of Sub-Saharan Africa to sell creative insurance products.