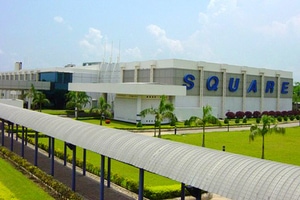 Posted on :Monday , 31st May 2021
Square Pharmaceuticals, one of Bangladesh's major drugmakers, will begin producing pharmaceuticals at its multibillion-dollar manufacturing plant in Kenya within the next four months, aiming to meet unmet demand in Kenya, Tanzania, Rwanda, Burundi, Uganda, and South Sudan.
The pharmaceutical company began building of a facility in the tax-free export processing zones (EPZ) in Athi River in 2018, with an initial expenditure of Ksh2.58 billion ($25 million), and now claims it is ready to commence commercial production when the factory is completed.
Tapan Chowdhury, managing director of Square Pharmaceuticals, was cited this week in local Bangladeshi media as stating, "We aim to be able to start manufacturing at the factory by July or August."
The new facility's trial production is set to begin on July 31. Drugs for diabetes, malaria, cardiovascular illness, and anti-psychotic illnesses are among those planned for manufacturing.
"The pharmaceuticals that we want to manufacture are branded generics that are on the World Health Organization pre-qualified pharmaceuticals list that the organisation has recognised for treating priority diseases," Mr Chowdhury stated during the groundbreaking ceremony in 2018.
The company manufactures 637 medications in Bangladesh, which are sold to over 43 countries.
The Kenya factory is projected to lessen the country's reliance on pharmaceutical imports while also lowering medicine costs. According to government figures, Kenya imports $600 million in medications each year.
Aside from decreasing medicine prices, it is projected to boost access to genuine pharmaceuticals in light of the counterfeiting problem.