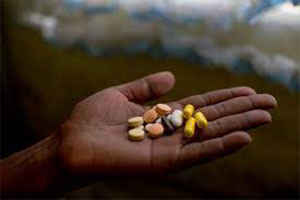 Posted on :Friday , 4th August 2023
Kipchumba Murkomen, Kenya's Cabinet Secretary for Roads and Transport, has emphasised President William Ruto's recently announced policy to make Kenya East Africa's pharmaceutical manufacturing hub by 2030, with pharmaceuticals exported across the continent.At the ceremony to present Kenya Airways Cargo with the International Air Transport Association's Centre of Excellence for Independent Validators Pharma certification, Murkomen served as the keynote speaker. (A Kenyan Cabinet Secretary is equivalent to a Cabinet Minister in South Africa because Kenya has an executive presidential political system.)
According to him, the Kenyan pharmaceutical industry currently holds only a 30% share of the country's domestic pharmaceuticals market, which is worth 100 billion shillings (roughly $732 million). Although Kenya exports pharmaceuticals to the East African Community, the Common Market for Eastern and Southern Africa, and other African countries, the value of these exports is currently only 6.4 billion shillings (just under $47 million).
Kenya has a "paltry" 0.04% share of the African pharmaceutical market, which is worth 1.4 trillion shillings (more than $7.3 billion). The Kenyan government hopes to increase the country's share to 5%, with a value of 68 billion shillings (approximately $498 million).
The multiple constraints in the supply chain, particularly the transport logistics of pharmaceuticals, are one of the major obstacles that we must overcome in order to get there, he said. This demonstrates the urgent need for standards and laws to be put in place to guarantee that pharmaceutical cargo is handled with the utmost care.
"Pharmaceutical transport and storage must adhere to the manufacturer's specifications. Proper handling of temperature-controlled and time-sensitive pharmaceuticals will help Kenya cement its position as a manufacturer and distributor of these products. As a result, the Kenyan government will enact the necessary protocols and regulatory standards to ensure the timely, efficient, and consistent delivery of time-sensitive, temperature-controlled, and high-value products. Compliance, accountability, transparency, dependability, and consistency in pharmaceutical handling will be prioritised.