Posted on :Friday , 21st January 2022
The Chinese-built oil terminal at Kenya's Mombasa port is expected to be operational in July this year, Kenyan President Uhuru Kenyatta said on 6th January 2022.
The construction of the 770-meter long offshore jetty, currently at 96% completion, was wholly funded by the Kenya Ports Authority and implemented by China Communications Construction Co., the presidential office sai. . .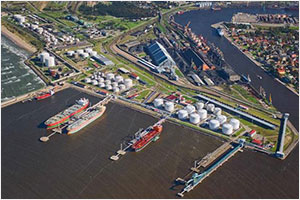 Posted on :Friday , 7th January 2022
Kipevu Oil Terminal (KOT) Project is a modern terminal being developed by Kenya Ports Authority in Mombasa, Coast, Kenya. The project's contractors include China Road and Bridge Corporation (EPC) and CCCC Fourth Harbor Engineering Co Ltd. The scheme's scope include 12.3 million cubic metres dredging work, the hydraulic wharf, the submarine and onshore oil pipeline processing and installation. T. . .