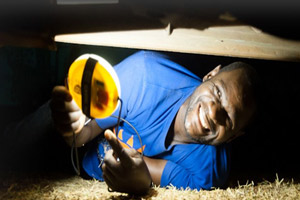 Posted on :Monday , 10th May 2021
The Rural and Renewable Energy Corporation (Rerec) is working with county governments to expand electricity coverage in rural areas throughout the country.

The company has stated that it would match county government expenditures in lighting their respective areas.

Rerec, tasked with expanding electricity coverage in rural Kenya and increasing renewable energy use, announced that its 'shilling for a shilling' Matching Fund Program would double the money allocated by county governments or MPs in their constituencies to light up villages that have yet to be connected to the national electricity grid.

"Under this scheme, a County Government or Member of Parliament commits a certain amount of money from their development kitty to rural electrification of the regions they recognise, and REREC commits the exact same amount of money," said Simon Gicharu, chairman of REREC.

He made the remarks while commissioning rural electrification projects in Nyeri County's Mweiga district, as well as the opening of Rerec's mega storage facility in Mweiga. The stores are part of the corporation's decentralisation of electrification material storage and are expected to make power project materials more accessible to the Mt Kenya area, as well as parts of eastern and northern Kenya.