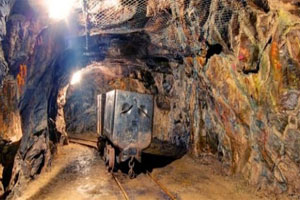 Posted on :Friday , 24th July 2020
For its Buckreef gold project in Tanzania, Tanzanian Gold Corporation, or Tangold, has provided a revised mineral resource estimate suggesting a doubling of production in the measured and indicated categories. The estimation of the mineral resources also showed the upside potential of its goals for exploration. After the last mineral resource update in June 2018, the Buckreef Shear Zone calculated mineral resources more than doubled in terms of tonnage but increased by two and a half times in terms of stored ounces primarily due to its high grades intersected during the last drilling campaign in the Main Central and North East Zone extensions.
The estimated mineral resources have risen by about 20% percent with a related rise of approximately 30% percent in produced ounces.
Furthermore, the mineral resources estimated have more than doubled with but produced ounces only fall short of doubling. It is attributed to deeper exploration and representing the mineralization's open-ended existence. It should be noted that the possible quantity and grade of these exploration targets is hypothetical in nature, that insufficient exploration has been undertaken to identify a mineral resource and that it is unclear whether further exploration would result in the target being delineated as a mineral resource according to the reporting requirements of NI 43-101.
The exploration goals include five isolated drill holes and assume projections of mineralized structures to deep levels as well as an extension of the Northeast Zone, and are focused on a continuation of favorable geological conditions hosting mineralized structures found in Phase II drilling to deep levels below the current wireframe utilized in the estimation of the new resources described herein.
The exploration objectives assume further drilling would validate the extension of the Northeast Zone along strike.
"The update on mineral resources has clearly illustrated two important aspects of our growing resource base – the high-grade quality (almost 2.0 g / t of gold) of the bulk of our inventory, and the potential of additional exploration to the inferred group," says Tangold Executive Chairman James E. Sinclair. "If we upgrade the inferred group, we are most likely to have more gold than we reported, leaving the room for more increase from the. "ir deep drilling."
Tangold is Buckreef Gold Company's major shareholder, and developer. The other investor, and joint venture partner, is STAMINCO, the mining company owned by the Tanzanian government.