Posted on :Tuesday , 1st February 2022
Shanta Gold (AIM: SHG), an East Africa-focused gold producer, developer, and explorer, has released an update on the construction progress at the Singida Gold Project in Central Tanzania, indicating that first gold production will occur in early 2023.
In October of 2020, work on the Singida gold project was started.
'The promising findings of our grade cont. . .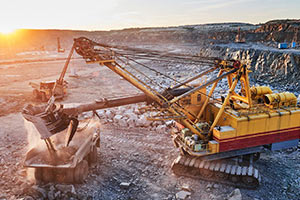 Posted on :Friday , 24th December 2021

THE STATE MINING Organization (STAMICO) has purchased trucks and machineries worth 1.8 billion/- for drilling and exploring services in an effort to avoid leasing such equipment, which was costing the corporation millions of shillings.
Professor Simon Msanjila, Permanent Secretary in the Ministry of Minerals, stated following the formal inauguration of the brand new machi. . .