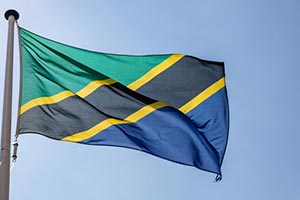 Posted on :Thursday , 23rd June 2022
At its Kabulwanyele nickel-cobalt project in Tanzania's Mpanda District, Resource Mining Corporation Ltd. is getting set to start a first drilling operation.
In the project area, the business gathered 254 soil samples and 19 rock chip samples last year from all tenements.
This programme identified a 2 km long nickel-cobalt target that roughly coincides with a nickel laterite body that has previously been mapped.
18 holes totalling 1,000 metres will be part of the next reverse circulation drilling programme, which will look for large sulphides beneath the laterite layer.
Drilling will concentrate on a 2 km strike area where rock samples revealed nickel concentrations of up to 1.27 percent.
The 18 holes will be drilled to a depth of 40 metres for a total depth of 720 metres, with an extra 280 metres allocated for possible further drilling near the laterite body's centre.
The drilling programme is estimated to take six weeks, and a bulldozer will be on site shortly to construct drill pads and create an access road.
The takeover of privately held Massive Nickel Pty Ltd., which holds Kabanga North, Kapalagulu, Liparamba, Kitai, and Mbinga, was announced by Resource Mining in May.
With approximately USD 40 million already spent and an additional USD 50 million pledged, BHP has a sizable stake in the Kabanga nickel project, which is located along the strike of Kabanga North. Liparamba, Kitai, and Mbinga were originally controlled by the main as well.
Asimwe Kabunga, the chairman of Resource Mining, was born in Tanzania and was instrumental in founding the Tanzania Community of Western Australia.
Massive Nickel's purchase is presently the subject of due diligence, and according to Mr Kabunga, the business will update investors soon.
According to him, there is great rivalry among the majors for high-quality properties since the nickel market appears to be trending upward.
As a result, we believe Massive Nickel has an exceptional potential to add considerable value.
As manufacturers attempt to reach demand, the price of nickel has increased by 135 percent over the previous 24 months and by 55% during the last 12 months, according to the business.