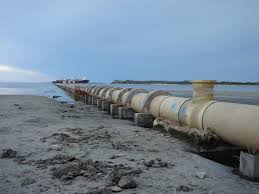 Posted on :Thursday , 16th March 2017
DAR ES SALAAM residents will soon breathe a sigh of relief over water shortages following completion of the construction of a 33KV power line that will enable pumping of 196 million litres of water from Upper Ruvu Water Treatment Plant to the city daily.
The 45-km power line was constructed from Chalinze sub-station to Mlandizi, where the newly built water treatment plant is located.
The major plant which is expected to address the long existed water woes among city residents was last year expanded to make it produce more water from 82 million litres to 196 million litres.
However, since completion of the construction project mid last year, the plant could not produce to its full potential due to insufficient electricity to pump water, until last weekend when the power line was put in place.
A statement released by the Dar es Salaam Water and Sewerage Authority (DAWASA), yesterday, said that through its contractor WABAG of India which has sub-contracted a local firm, Ms Mollel Electrical, on Sunday completed the work at Mlandizi pumping station.
"The only work remaining now is to connect the new line to the plant so that all water pumps could function," she said. DAWASA thanked the Tanzania Electric Supply Company Limited (TANESCO) for according cooperation and consultancy that contributed to completion of the project.
Last year, Minister for Water and Irrigation, Eng Gerson Lwenge, said that with the completion of the project, a total of 586 million litres of water will be produced for the city since the Lower Ruvu Water Treatment Plant now produces 390 million litres.
This means the total production will now exceed the water needs for the city which currently stands at about 400 million litres per day.
"This is a big step ahead in ending water woes in the city," Minister Lwenge said after visiting the project site, last year. He said that since more water is going to be pumped, thereafter the government will move to focusing on improving water supply network because a large amount of water has been lost due to poor water supply infrastructure.