Posted on :Monday , 28th November 2022

Roads of 103.5 kilometres will be built on the islands of Unguja and Pemba.

The Zanzibar government has signed a road development contract with Propav, a UK business, in collaboration with Mwananchi Engineering and Construction Ltd, a Tanzanian company (MECCO). The contract calls for the construction of three highways totaling 103.5 kilometres on Unguja and Pemba Islands.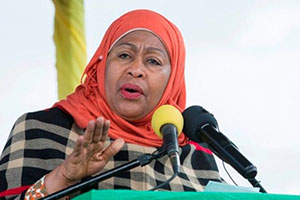 Posted on :Wednesday , 26th October 2022


Earlier in October, Moody's Investors Service upgraded the Government of Tanzania's outlook from stable to positive and reaffirmed the B2 long-term issuer ratings in both foreign and domestic currencies.

According to the rating agency's statement, Tanzania's political risks have decreased as a result of President Samia Suluhu Hassan's administration's new strategy for pro. . .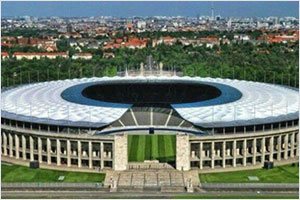 Posted on :Wednesday , 21st September 2022

Pauline Gekul, the deputy minister for culture, arts, and sports, revealed that the government was ready to begin construction of the proposed Dodoma Stadium. Gekul made the revelation while responding to a question from Innocent Kalogeris, the MP for Morogoro South, in Dodoma.

The Deputy Minister stated that currently, the government is looking for funding for the pro. . .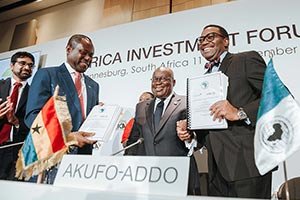 Posted on :Thursday , 23rd June 2022

From agreements signed during the 2021 African Investment Forum, East African governments would collectively benefit from investments totaling at least USD 8.77 billion in transportation, healthcare, energy, and agriculture, among other areas.

The African Development Bank (AfDB) organised the three-day conference in collaboration with other financial institutions including th. . .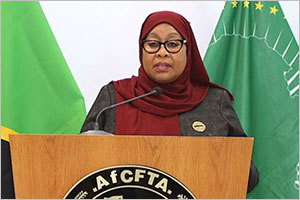 Posted on :Thursday , 26th May 2022

Tanzania is ready for regional integration and is in the process of completing road and railway networks with the goal of linking neighbouring countries,

hence contributing to continental integration efforts, President Samia Suluhu Hassan has said.

Connecting Africa

However, the country will need more external funding to finance the construction of the next. . .
Please Select an Option
Exhibiting

Visiting

Information