Posted on :Monday , 7th January 2019
Investment opportunities in infrastructure construction is set to expand at a rapid pace in East Africa. According to GlobalData, total infrastructure construction output is expected to soar from US$25.9bn in 2017 to US$98.8bn in 2022 in the three largest markets in the region, Ethiopia, Kenya and Tanzania.

Yasmine Ghozzi, construction analyst at GlobalData said that Inves. . .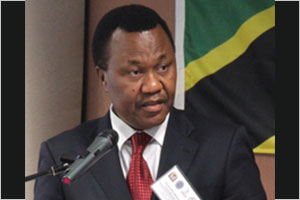 Posted on :Thursday , 1st November 2018
Hon'ble William Vangimembe Lukuvi, Minister for Lands, Housing and Human Settlement Development will inaugurate the 21st Buildexpo 2018 on the 1st of November 2018. The biggest brand of construction events in Africa, BUILDEXPO is featuring exhibitors from more than 30 countries. Reputed to be largest event in East Africa of its kind, the show dedicated to the building and construction ind. . .