Posted on :Monday , 17th June 2019
Successful demonstration of BRT was done by Dar es Salaam, which is the first city to launch a BRT system in East Africa. After the completion of the first phase of the 21 Km BRT in the Dar Es Salaam which includes five terminals, seven feeders, 27 stations and three connector stations. Currently, around 140 buses are running daily on their special lanes. On the same lines the national treasury. . .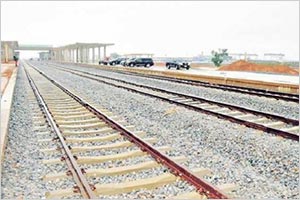 Posted on :Thursday , 23rd May 2019
Phase one works on US $1.9bn Dar Es Salaam Standard Gauge Railiway (SGR) between Dar es Salaam and Morogoro in Tanzania nears completion. Minister for Works, Transport and Communications Isack Kamwele revealed the reports.

Phase 1 of the project that Dar es Salaam has been pushing since April 2017 include three passenger trains which will be making daily round trips between the t. . .