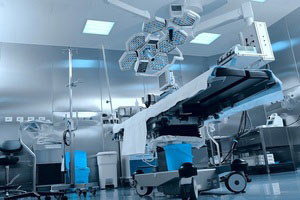 Posted on :Monday , 2nd October 2017
The Tanzanian Government has entered into a contract with Neusoft Medical Systems Company Ltd from China, to construct what is expected to be Africa's largest medical equipment manufacturing company.
A lot is expected from this new association. The products from this new factory will help diagnose, monitor and treat a number of diseases and conditions.
The contract was signed, on the behalf of the government by Dr. Mpoki Ulisubisya, Permanent Secretary in the Ministry of Health, Community Development, Gender, Elderly, and Children.
There are also plans in place to build a medical equipment manufacturing unit, which will be able to manufacture X-ray machines, Magnetic Resonance Imaging (MRI) and other such facilities.
Besides manufacturing medical equipment, the factory will also train local medical staff to work with these new facilities.
Buyers will be able to make purchases at a low price as manufacturing activities will take place within the country.