Posted on :Friday , 24th December 2021

Tanzania's quick surge in building activity is undoubtedly a great sight to see as the country's infrastructural development has expanded.
Tanzania's building industry has experienced rapid expansion in the last six months, which has had a knock-on impact on the average person.
In a news conference, Deputy Minister for Works, Transport, and Communicatio. . .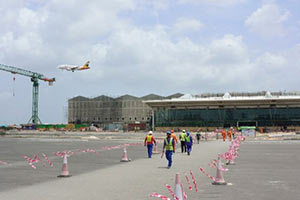 Posted on :Wednesday , 24th November 2021

The actual building of Sumbawanga Airport, which is located in Rukwa Region, one of Tanzania's 31 administrative areas, is poised to commence following the completion of exploratory work, as recently revealed by Mgeni Mwanga, the Acting Regional Director of Tanzania National Roads Agency (TANROADS).
TANROADS is an Executive Agency within the East African country's Ministr. . .