Posted on :Tuesday , 25th May 2021
According to the Tanzanian Agricultural Research Institute (Tari), the country's goal of tripling cashew nut production to 1.0 million tonnes per year is feasible.
Tari said the government's goal of making the country a leading global cashew nut producer was achievable because new seeds and cultivation methods were promising.
Tari, which has produced 54 dis. . .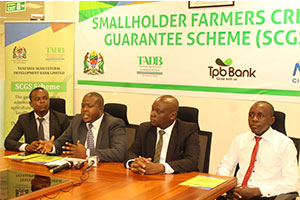 Posted on :Monday , 26th April 2021
Tanzania's Agricultural Development Bank effectively administers its Smallholder Credit Guarantee Scheme (SCGS) through the Market Infrastructure Value Addition and Rural Finance (MIVARF) programme.
SCGS is designed to support the bank's strategic goal of increasing smallholder farmers' access to low-interest loans and other affordable terms. The scheme is supported by . . .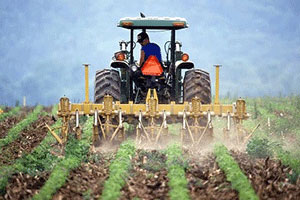 Posted on :Thursday , 4th March 2021
The government has devised a five-year strategy to entice insurance firms to join the agriculture industry.
The Tanzania Insurance Regulatory Authority's (Tira) proposal comes amid insurance companies' reluctance to venture into agriculture, despite the sector's enormous potential, which accounts for about 28% of the country's Gross Domestic Product (GDP).
. . .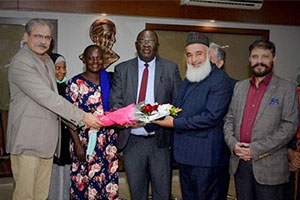 Posted on :Wednesday , 2nd December 2020
Paul F. Koyi President of Tanzania's Chamber of Commerce, Industry & Agriculture of the country (TCCIA) encourages businessmen from Pakistan to explore more forms of trade and investment cooperation in various sectors of the economy.
Koyi said on a visit to the Karachi chamber of commerce and industry (KCCI) Headquarters, Tanzania is a very peaceful country which h. . .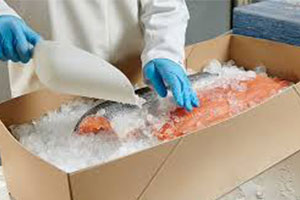 Posted on :Thursday , 29th October 2020
HealthyFoodsAfrica has engaged stakeholders within the food processing industry to develop and update them on relevant innovative food packaging, processing and preservation.
The stakeholders would also brainstorm on how to design improved technology in preservation and smoking in processing of fish to avoid carcinogens in the end product for consumers.
Exp. . .
Please Select an Option
Exhibiting

Visiting

Information