Posted on :Thursday , 29th September 2022
Dr. Ashatu Kijaji, the minister of investment, industry, and trade, has urged both the public and private sectors to work together to make Tanzania the hub of the continent and the world for the trade of food.
She issued the challenge before a symposium on agriculture.
President Samia Suluhu Hassan is expected to give the opening address at the five-day Afr. . .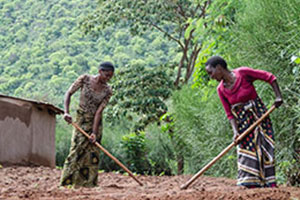 Posted on :Wednesday , 27th July 2022
In order to launch a finance programme for smallholder farmers in Tanzania who need to adapt to climate change, the Green Climate Fund (GCF) has inked an agreement with the Tanzanian commercial bank CRDB Bank.
Tanzanian smallholder farmers will receive assistance in adjusting to the effects of climate change. The Green Climate Fund (GCF) and CRDB Bank, a commercial bank autho. . .