Posted on :Friday , 31st July 2020
Regional Leasing Firm, Vehicle And Equipment Leasing Limited (VAELL) is set to launch its agricultural arm in Tanzania as part of its regional expansion strategy
Dubbed Tinga, the arm will support SMEs and small scale farmers access to farm implements and transport services.
This move has been necessitated by various requests for farm machinery and transport serv. . .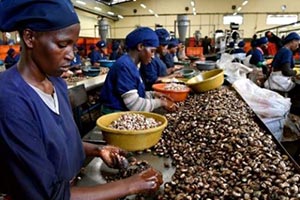 Posted on :Thursday , 30th July 2020
The government has outlined interventions intended to increase cashew nuts production as statistics indicate falling yields in the last five years.
The measures, according to Agriculture minister Japhet Hasunga, include establishing a special fund which would lend agricultural inputs to farmers.
The government has scrapped the Cashewnut Industry Development. . .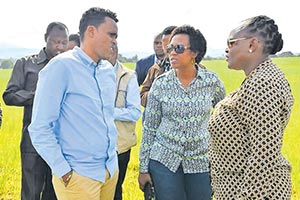 Posted on :Thursday , 30th July 2020
The government plans to repossess eight premium but "white elephant" commercial horticulture estates on the southern slopes of Mount Meru in Arusha Region.
Announcing the move in Arusha over the weekend, the deputy minister for Agriculture, Mr Hussein Bashe, said the government will revive the leading farms to bolster horticultural production . . .