Posted on :Wednesday , 21st August 2019
Tanzania coffee production has almost doubled to four years high, thanks to good weather and high crop circle boom this season.
Tanzania Coffee Board (TCB), acting Director General Primus Kimaryo told the 'Daily News' yesterday that the production boomed from 47,000 metric tonnes in 2 017 / 18 to 6 5 ,5 00 metric tonn. . .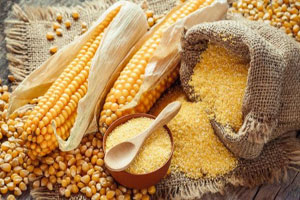 Posted on :Monday , 5th August 2019
Tanzania will supply one million metric tonnes of maize and flour to Kenya in a period of 12 months to bridge a shortfall of corn that has led to soaring prices of food.
The Deputy Minister for Agriculture and Irrigation, Hussein Bashe told the 'Daily News' yesterday Kenyan officials wh. . .