HARSH PRANJAL (HP) INSTRUMENT & POWER PVT. LTD. TO EXPAND ITS OVERSEAS FOOTPRINT IN AFRICA AT 22ND INDUSMACH TANZANIA 2022
Posted on :Thursday , 15th September 2022
Harsh Pranjal (HP) Instrument & Power Pvt. Ltd. deals in supply of Instrumentation, Electrical, Mechanical & Rotary items from reputed brands as per the customer's requirement. A complete range of Products starting from Gauges, Transmitters, Thermocouples, Switches, Control valve & accessories, Gas Analyzers, Vibration Monitoring System, Electrical measuring instruments, Breakers, Fuses, MCBs, Cables, Mechanical seals, Bearings, Mechanical valves, Pumps, shaft and Gas Turbine Spare Parts.
. . .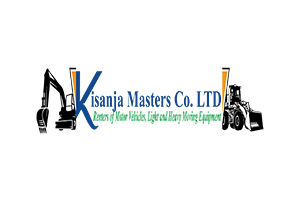 KISANJA MASTERS CO. LIMITED (KMCL) TAKES UP A BOOTH AT 22ND INDUSMACH TANZANIA 2022
Posted on :Monday , 12th September 2022
Kisanja Masters Co. Limited (KMCL) is a local owned company since 2010 with its registered office at Ngome House, Africasana area, Dar es Salaam City. Ever since inception, they have focused our interest and business on hiring earth moving equipment (machineries) to the public. From that time, Kisanja Masters have grown extensively and have fulfilled many customer needs, private and public companies, in need of earth moving equipment to successfully accomplish their projects.
. . .