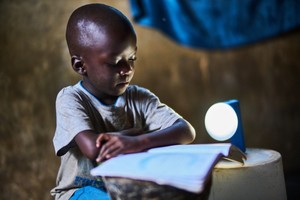 Posted on :Friday , 27th July 2018
World Bank-IFC have created a new campaign, called "shine with solar", it is the complete deal" (Ngaa na Sola – Ndo Mpango Mzima) to raise consumer awareness about the advantages of modern quality solar off-grid lighting. The program has been designed to provide the right information and help people make the right decisions regarding solar energy generation. It will also offer consumers a wide range of products that meet Lighting and Global Quality Standards. In a new introduction to East Africa the campaign will also be promoting a new "Pay as you go" business model service, in the form of a mobile money platform that allows consumers to pay for PV products in small installments.
In a bid to promote solar off-grid lighting products in rural communities, World Bank and IFC together announced a two-year campaign for consumer education in Tanzania. The campaign is part of Lighting Africa project designed to provide accessible and cheap solar products. As per World Bank, solar energy and lighting demand is on the rise in Tanzania, where a lot of rural households depend on low quality solar lanterns and other non electric products for light.
Tanzania's secretary for ministry of energy and minerals James E. Mdoe said at the launch: "This campaign announced by IFC has come at an opportune time in the quest of accelerating the use of the highest quality off grid solar lighting products and services at the least possible cost."
He continued: "This campaign will help to demonstrate that renewable energy, especially solar, is both affordable and good for the economy. We are also happy to note that this campaign will advocate product quality; something that will be useful in restoring consumers' confidence."

Till today the program has enabled more than 20.5 million people to meet their electricity demands with solar lighting, charging and other general electricity needs. The Lighting Africa project is being rolled out in ten sub-Saharan African countries.